Daily Archives:
May 27, 2023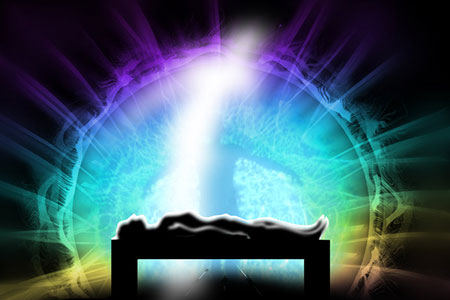 As a psychic medium I am sometimes asked what it it is like when we cross over. In my experience doing thousands of readings over the years, people seem to have very similar death experiences.
The dying person often sees their own body below them, as if they are floating above it. They can often hear medical personnel trying to save them. There is a complete detachment from their body.
They can also see their loved ones in the room. So, even if you're loved one is in a coma, or appears to not know you are there, please know that they do. They see the flowers you bring and see you holding their hand. It comforts them. They will feel the love you are giving them.
I have also had cases of them hearing what people were saying about them who while they were in a different location, even another country. Our energy is like air. It can move through anything and can be in several places at once. We are pure consciousness.
After the out-of-body experience, there is often a tunnel that they move through with a bright light at the end. This light is incredibly appealing. People feel compelled and pulled toward this light. They often also feel others present with them. Loved ones, ancestors, guides, angels, God. Their feelings of love, calm, peace and bliss is overwhelming and indescribable.
Once through the tunnel, they are greeted and welcomed by loved ones and guides. Even animals that have crossed will often be there. So, know that you will be reunited with your beloved pet!