Daily Archives:
May 8, 2023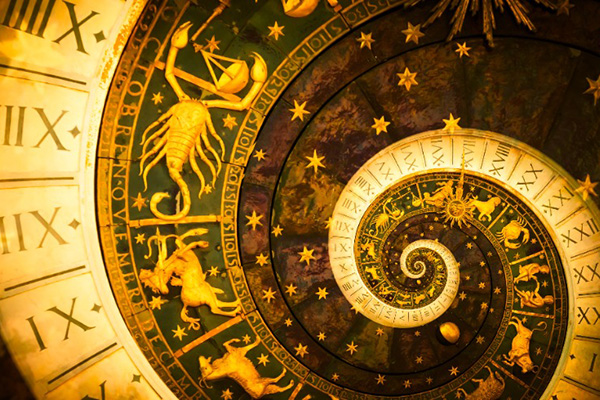 The main astrological event to look forward to this week is Mercury turning direct on Sunday! However, keep in mind that the effects of Mercury retrograde energy can become more profound as the planet prepares to change direction, so electronic glitches, miscommunication and travel issues could be more distinct through this week.
Today's Sagittarius Moon casts a happy-go-lucky vibe, and though we may not get much done, we can make up for lost time tomorrow and Wednesday, when the Moon marches through Capricorn.
In fact, tomorrow promises to be an exceptional day for professional success, business prowess and getting important things done. A Capricorn Moon sextile with Saturn in Pisces, as well as a trine with Mercury in Taurus will imbue us Tuesday morning with an increased sense of responsiblity, goal-setting, organization and even effective communication, despite the retrograde return. It will therefore be a good time to schedule that important staff meeting or group zoom call.
Beware however Tuesday afternoon's Taurus Sun conjunction with Uranus, as it may cause us to be highly individualistic, self-absorbed and rebellious. As tempting as it may feel in the moment, this will not be the best time to pick a fight with your employer, or challenge the authority of your team leader.
Thursday and Friday's Aquarius Moon will prematurely get us in the mood for a fun, social weekend, so it may take some effort to stay focused on work responsibilities, instead of cutting loose and doing something crazy. The energy over these two days will however benefit creatives, as this lunar aspect inspires imagination and our flair for design.
The weekend unfolds under an easygoing, cheerful Pisces Moon. Remember however that desite Mercury turning direct Sunday night, retrograde energy tends to linger for another week or two during the aftermath known as the retrograde 'shadow.'