Daily Archives:
May 2, 2023
Published
May 2, 2023
|
By
Paul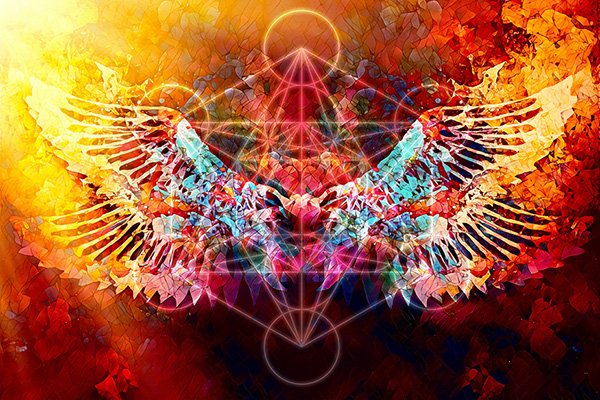 Archangel Metatron is a prominent figure in certain religious and spiritual traditions. The origins, symbolism, and significance of this archangel remains a mystery and open to interpretation. Some associate him with the Jewish mystical tradition of Kabbalah, while others connect him to the ancient Egyptian god Thoth.
The name Metatron is derived from the Greek words meta and thronos, which together mean "beyond the throne." It refers to this archangel's proximity to God. He is believed to be one of the most powerful and important angels and therefore also referred to as also referred to as the Angel of the Presence, the Angel of Divine Presence, and the Chancellor of Heaven.
Archangel Metatron is often depicted as a towering figure with glowing wings, holding a scroll or book. He is said to be the record-keeper of the Universe, responsible for documenting every event that occurs. This role has led some to call him the "Angel of Knowledge."
Additionally, he is believed to be the overseer of the Tree of Life in the Kabbalistic tradition, a symbol that represents the universal energies and its various paths of enlightenment and spiritual growth.
Archangel Metatron is considered a powerful spiritual ally and is often invoked for assistance with matters of spiritual growth and personal development. He is believed to be a guide and mentor to those who seek a deeper understanding of the Universe and their place in it. Many people believe that by connecting with Archangel Metatron, they can gain access to higher realms of consciousness and spiritual knowledge.
Posted in

Angels, Energy Work, Life Design, Meditation, Metaphysics, Mysticism, Spirituality
|
Tagged

akashic records, angel, angel guidance, angel messages, angel protection, angels, archangel, book of life, enlightenment, guardian angel, higher consciousness, invocation, kabbalah, meditation, metaphysical practice, metaphysics, mysticism, prayer, spirit guardians, spiritual expansion, spiritual growth, spiritual guidance, spiritual insight, spiritual knowledge, spiritual path, spiritual practice, spiritual teachings, spiritual traditions, spiritual wisdom, spirituality, tree of life, universal consciousness, universe
|
Leave a comment