Daily Archives:
May 21, 2020
Published
May 21, 2020
|
By
Sheri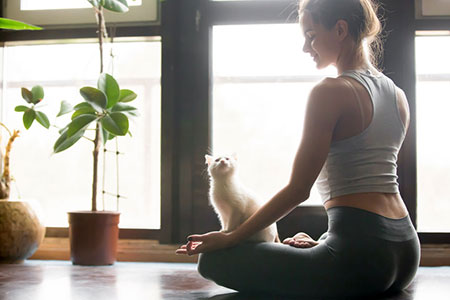 The last couple of months have brought out a variety of emotions for all of us. They reach from anger, fear, frustration and anxiety, to kindness, compassion and love. People never see things in the same way, and differing views and opinions about the Covid-19 pandemic are causing confusion, noise and heated arguments on social media, in the news, in politics and in our streets.
One cannot help but be left to wonder, who is actually telling the truth? Whose facts are the most reliable? Is certain news fake? Are some of the things we hear or see just rumors, or weird conspiracy theories? Are some purposely spreading misinformation, or exaggerating what is going on? Is the situation possibly more serious than most of us realize, or less severe than we may believe? There are so many questions right now, not many clear answers, and a lot of uncertainty.
But instead of focusing on all the chaos and drama around you, it may be wise to instead shift your attention to something more important. Especially if you are currently still quarantined at home, this is the perfect time to evaluate what is going on deep inside your soul. It is the perfect time to spend in solitude and silence, go within, and allow your soul, your inner guidance, to speak to you. And if you are sheltering with family or friends, try to find a quiet place or secret corner where you can hide away for a while every day.
Maybe there are many voices out in the world today that we cannot trust. But there is one voice we can always trust – the voice within. Each one of us has a deep consciousness that holds the answers to our fears and life questions. Each one of us has a direct connection with spirit, and this is the best time to truly allow spirit to talk to us. Are you truly listening? Or are you merely flapping your mouth, and creating more fear or anger for yourself and others?
Posted in

Career, Intuition, Life Design, Lifestyle, Love & Relationships, Manifesting, Meditation, Self-Help, Spirituality
|
Tagged

anger, anxiety, attitudes, awakening, awareness, beliefs, chaos, collective consciousness, compassion, conflict, consciousness, conspiracy theories, coronavirus, emotions, fake news, fear, fulfillment, goals, gossip, guidance, happiness, higher consciousness, inner guidance, inner peace, inner strength, inner voice, intention, intuition, kindness, life calling, life design, life drama, life path, life plan, life purpose, love, meditation, news, opinions, priorities, self-awareness, self-care, self-empowerment, self-help, self-knowledge, self-realization, self-reflection, self-talk, self-trust, serenity, silence, solitude, spiritual awareness, spiritual guidance, spiritual messages, spiritual practice, spiritual truth, spiritual wisdom, spirituality, stress, truth, uncertainty, worry
|
Leave a comment