Daily Archives:
May 1, 2020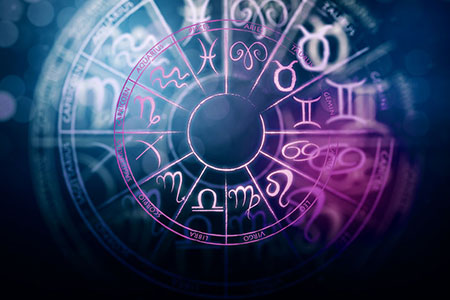 May 4 – 10
The Scorpio Full Moon takes center stage this week and could shake things up for a few days, as it waxes full on Thursday. Scorpio is the most karmic sign of the zodiac, making this Full Moon famous for the spiritual and the unusual. We're likely to reconnect with people we haven't seen in ages, or quite possibly, even in this lifetime! Because a Full Moon promotes release, this week can herald a time of reconciliation, forgiveness, and letting go of the past. This Moon opposes the Taurus Sun, which can also affect finances, health and comfort.
The Moon will travel through Libra on Monday and Tuesday, allowing us time to get things in order and restore balance on all levels: emotional, physical and spiritual. Once the Moon waxes full, we'll begin to feel much lighter and joyful. Friday and Saturday's Sagittarius Moon will add to the sense of hope and optimism in the air, and insists we focus on sharing and unconditional love with all those around us.
Saturn will turn retrograde on Sunday and continue to travel backward until the end of September. A Saturn retrograde allows us to take down walls, move more freely and in tandem with the Scorpio full Moon, release anything that stands in the way our dreams.