Daily Archives:
May 19, 2020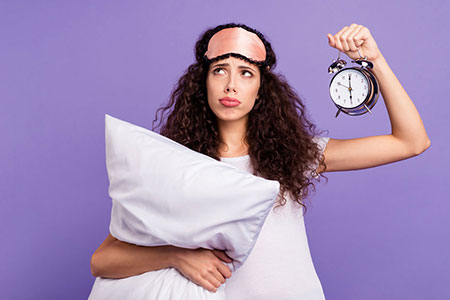 Many of us are having trouble getting enough sleep these days. Even if we are currently not going many places and meeting a lot of people during the Covid-19 pandemic, we are still experiencing a lot of stress and disruption, which upsets our minds and unsettles our bodies.
In more normal circumstances walking outside might be a great way to relax in the evening, but even that might not be enough as to allow our body-mind to reach a fully natural balance.
There are also many medical resources for better sleep, of which the most common is the use of various sleeping tablets and herbal remedies. But sleep medications and even medicinal herbs require some caution and care, as they are not always harmless, and the side-effects may differ from person to person.
Some Yoga breathing exercises and meditations may also be useful, as they help balance the blood-flow and deepen the breathing. This is not a visualization technique, nor it is a ritual, but a simple process that may aid your sleep.
There are also shamanic techniques that include breathing, but the core idea remains the same: there is energy locked in stressful or painful events of the day, and the way to release it, is to remember them with a calm mind and a healing intention, maybe even a healing prayer, mantra or meditation.
Recapitulation, as technique taught by Deepak Chopra, is the process of reviewing your day, from beginning to end, every night before you go to sleep. It means to go through the events of the day, and digest mentally what has happened, instead of suppressing your thoughts and feelings. If we try to distract ourselves continuously, we might find we feel tired, but we remain restless.