How To Truly Honor Our Departed Loved Ones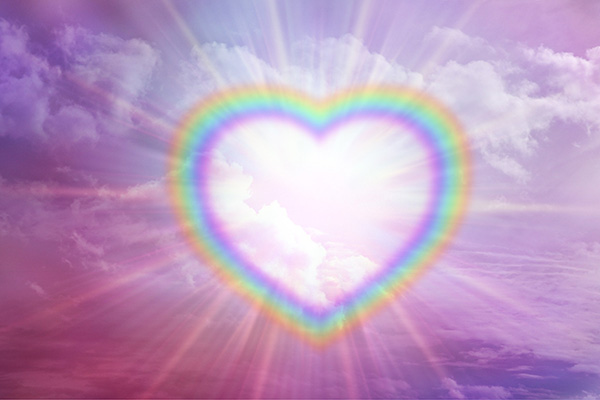 I attended a service recently at the local spiritualist centre that I found particularly meaningful. One of the spirit messages channeled by a visiting medium was for a recently bereaved man in the congregation. The grieving gentleman had been dealing with many mixed emotions since the passing of his spouse.
At first the medium provided the man with undeniable evidence that it was indeed his late wife who was making contact. She relayed several factual details and personal memories that only the man and his wife could possibly know of. This was especially evident from the amazed expression on his face in reaction to everything the medium was saying.
The deceased wife then admitted to being somewhat of a 'firecracker' during their 50-year marriage. She further confessed that towards the end of her life she had become especially difficult to deal with and said many hurtful things to him. She acknowledged that despite her unkind behavior he consistently remained patient with her and thanked him for his kindness and forbearance.
The man then confirmed that his late wife had suffered a series of mini-strokes that altered her mental state. She had also been prescribed medication that further affected her mood and behavior in a negative way. The wife then asked for his forgiveness and encouraged him to stop focusing so much on the negative memories of their final months together.
"She is asking you to please think more often of your special moments together," said the medium.
When you are sorrowful look again in your heart, and you shall see that in truth you are weeping for that which has been your delight ~ Kahlil Gibran
It will never cease to amaze me how just one simple message from spirit can have such a profound effect on everyone who hears it. This message was very meaningful to me personally, as I had gone through a similar experience in my own life. In fact, a trusted medium gave me the same kind of message a few years ago, after the passing of a loved one.
It is something that happens to many folks, if prior to the passing of a loved one there are some 'not-so-loving' moments in our interactions with them. Feelings of hurt, disappointment and even resentment can then complicate our grief after their passing. Grieving the loss of a loved one is very difficult as it is, without it being made worse by mixed feelings of anger, resentment, regret, or guilt.
Personally, I found choosing to focus on the shared love, the good times, and the happy memories, helps tremendously. I also discovered that we can help our loved ones on the other side with their life review and karmic reconciliation by processing our grief in a constructive way. It is vital to ultimately find inner peace and acceptance by forgiving them, as well as ourselves.
This is why you often hear in mediumship readings loved ones asking to be remembered at their best. The truth is, that is how they are now that they have returned to the spirit realm. In spirit, our loved ones are loving, peaceful, happy, and flourishing.
Our loved ones in spirit do not want us to dwell on the tragic or painful circumstances of their passing. Instead, we should honor them with positive thoughts and happy memories. A great way to do this is to celebrate birthdays, anniversaries, and even festive days they would have shared with you had they still been in this life. However, if remembering a date on the calendar evokes a trauma response, then it is certainly not a good idea, as this is not what our loved ones wish for us.
The departed goes through something called a 'spirit life review.' This is a process of transition where the soul let's go of all the negative anger, grudges and regrets that were once experienced here on Earth ~ Matt Fraser
Our loved ones also do not wish for us to overextend ourselves financially in their memory, for example by spending excessive amounts of money on memorial services, memory plaques and engraved tombstones. Too often, those left behind feel socially or culturally obligated, or feel they ought to lavishly honor the dearly departed.
Getting ourselves into debt in their memory is certainly not what the want for us. Neither do they want us to bicker or feud over their material possessions and keepsakes! Our loved ones in spirit no longer have any attachment to material things and status symbols. All they really want is for us to remember them fondly and to live a happy, fulfilling life, until we are someday reunited with them on the other side. The best and only way to truly honor them is with love.

About The Author: Shani

Shani is a qualified practitioner in Reiki, aromatherapy, reflexology, body spin, and animal telepathy who received psychic development training at the Arthur Findlay College of Psychic Research in England. A published writer, her articles and predictions have appeared in several respected magazines and on psychic websites, and she has read for many celebrities and even heads of state in Africa. Because of her empathy, people find it easy to connect with her. Every month, she attends a psychic circle and the information that comes through from Spirit never ceases to amaze everyone present. Though she was born in London, Shani has traveled the globe and has studied the art of African Mysticism, bringing her unique flavor to those seeking her incredible talents. What she has taken away from her many travels abroad, is that there is always a sort of longing clients have to be connected to the source of their being. Get a reading with Shani at PsychicAccess.com.


This site uses Akismet to reduce spam. Learn how your comment data is processed.