The Universal Language Of The Other Side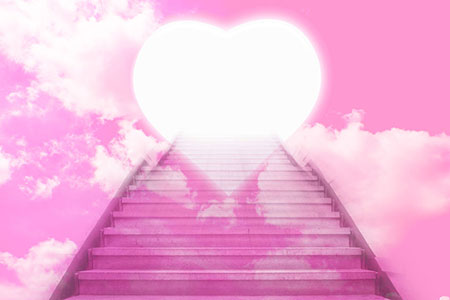 I have come across varying opinions, and even read a couple of books, claiming that a certain 'language is spoken' on the Other Side. But I have had a very different experience doing mediumship readings. In my experience there is no actual 'language' that is used for communication in the spirit realm. Instead, I experience it as what is best described as telepathic knowing.
In my work with spirit I have not personally encountered any sign of spoken language. In the spirit realm there is no attachment to language, dialect, culture, ethnicity, or nationality. Those aspects of human identity are an earthly concept.
On the Other Side, we communicate telepathically and empathically through pure consciousness, which in human terms translates to feelings, thoughts, sensory perceptions and mental imagery.
The souls we communicate with can read our mind. They know, for example, if you love music. So, they will communicate with you in songs, knowing it will reach your awareness more easily.
Often, in medium readings, I will smell a certain smell like, roses, pumpkin pie, and so on. The soul I am communicating with knows I am a vegetarian, so they always polite have me smell food that would not be offensive to me.
I smelled lemon once, and was shown lemonade. My client told me her grandmother was known for her lemon orchard and the lemonade she used to make. It was a special memory from her childhood.
The limits of my language means the limits of my world ~ Ludwig Wittgenstein
I also see mental imagery. Recently, I saw a visions of a large, black truck parked outside a long driveway. My client said, yes, he had a large black vehicle, and she has a long driveway. It was his way of confirming he was around her, visiting her, looking out for her.
Emotions are also a prominent aspect of spirit communication for me. I might feel a great sadness, or regret, or guilt, or anxiety. These are not my feelings, but spirit's way of expressing something important to offer healing or consolation to their loves ones, or to ask for forgiveness. This is especially common when the soul caused the client harm or distress in this life, or caused themselves harm before they passed. Regrets about substance abuse and bad life choices is something I get a lot of the time.
I often perceive the cause of someone's passing by seeing that area of the body that was injured or damaged with a blackness. Sometimes, I see, or even experience the car crash that took their life, for example.
Despite there being no language in Heaven, I do hear actual sentences 'spoken.' For example, in a recent reading spirit said, "He is solely responsible for his own death. While there was someone there giving him drugs, he took them knowingly. No one had any intention of causing him harm, beyond their own ignorance."
This is what I want in heaven… words to become notes and conversations to be symphonies ~ Tina Turner
I always tell my clients, their loved ones can read their thoughts telepathically, if their thoughts are about them. Whenever you think about how much you love and miss your grandmother, she is probably right there with you, feeling those feelings and hearing those thoughts. It's sort of like calling a cell phone. The energy goes straight to them.
This is why you don't need to know someone personally in order to send them love and positive energy. Source knows who you are thinking of, even if it is random person you saw on social media who may need your prayers and healing energy.
In other words, the actual language spoken universally on the Other Side, is the language of Love and Compassion. Everything is accepted and forgiven in the spirit realm. There remains only understanding and empathy.

About The Author: Satya

Satya lives in Northern California and is a natural Clairvoyant, Empath, Conduit, teacher, author, animal lover, healer, Reiki Master and an advanced yoga instructor. She has provided valuable psychic assistance to Hollywood stars, athletes, and everyone else in-between. A multi-layered Intuitive, with many unique gifts at her disposal, she can give you a doorway into the past as well as a gateway to a happier future. With her long distance energy work, she provides healing for people and animals too! She instantly spots karmic connections from past lives that directly affect current situations, helping clients to move through them quickly. For accurate solutions on just about any pressing problem, you can find Satya at PsychicAccess.com.


This site uses Akismet to reduce spam. Learn how your comment data is processed.