Remote Healing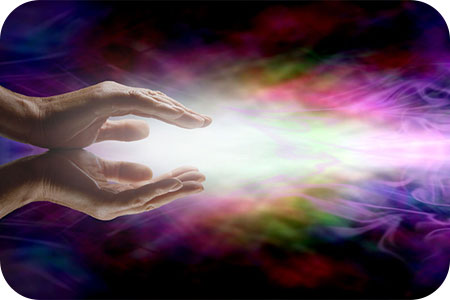 After receiving a profound remote healing experience, just a few weeks ago, I now know that distant healing really does work! Successful remote healing sessions have been documented in the past, where the recipient was totally unaware that they were being worked on. But I feel that being receptive to the healing makes a significant contribution to the healing process.
My remote healing was done by a couple who work as a team. Their work has had a profound effect on me. The dynamic healing duo includes an emotional intuitive and a medical intuitive. I never had any pain issues with my hips, but they told me that there was a blockage in my right hip, caused by blocked emotions. To my surprise, the following day, my right hip ached!
The healing team picked up on so much information energetically which they could never have known about me, and in addition to their healing session, they gave me tools to assist in releasing any negative, pent-up emotions, as well as letting go of any people connected to my buried emotional pain. When left unattended, old emotional wounds prevent us from moving forward in joy. Old wounds can go far back to childhood, or even into past lives.
A healing balance session can be likened to peeling an onion, as one delves deeper into the person's past, and even past lives, to access where blocks and fears have formed. Today, I completed a healing balance for a client and I said to her, "Do you have any idea how brave you are to strip back all those layers of emotions in order to heal your wounded heart?"
Thanks to advances in evidence-based scientific research, remote energy healing is making a popular resurgence in the western world. Now the scientific community is paying attention to what so many of us have known for years! ~ Laura Watson
Last week, I was chatting again to an overseas client who reminded me of the true power of energy medicine. I was working with her at my practice six years ago, after a divorce she never wanted in the first place. At the time her emotions ran so deep that her whole body shook… as if some kind of exorcism was being performed. She remembered it clearly too.
At one point during the healing balance, the emotion popped up relating to her feeling 'shame.' It didn't really make sense, because I wondered how this lovely lady could possibly have anything to feel ashamed about. "Well," she said, "I have never spoken to a soul until now regarding my buried feelings… of when my first husband abused me physically and emotionally. I was too ashamed!"
Before moving to Spain and working only remotely, as I do now, my own healing sessions with customers were mainly done in person. I think the benefits of working remotely tend to speak for itself, because people can experience healing sessions from all over the world.
Some people say they feel that nothing could possibly compare to a 'one-on-one' session, but these days so much is being done remotely. The benefit for me is that without any distractions, I often feel that I am able to delve more deeply into the recipient's energy field.
Our spirit guides and angels respect our free will and are delighted when we do call upon them for assistance, so it is hardly surprising that they are always there to assist us… even with distant healing and counseling sessions.
Typical remote healing sessions usually begin with a video call. The emotional and medical intuitive I had my recent session with began with a video call from the other side of the world. For several minutes, I could feel them observe my energy over the screen and they were able to tell me so much about myself, physically, mentally, emotionally and spiritually.
I would caution against believing that all people are equally able to perform distant healing, but where there is expectation and faith, the chances of success are higher ~ Srinivasan Pillay
Sometimes a session with other healers requires that the client gives more information about themselves. In my remote healing balances, I work with a name and a photograph. I then send the customer details by email of what I have encountered, as well as any suggestions for a follow-up session.
Another client, who is a nurse, used to sit in my psychic circle group for years. She called me to say how she is following scientific research about the effects of distant healing, particularly those recently being done with magnetic resonance imaging (MRI) scans. I believe in the future there will be more evidence of the benefits of distant healing.
After several decades of doing distant and in-person healing, I take no credit for any healing when it has taken place, but it still never ceases to amaze me when the feedback is wonderful. All of it is just testimony to Spirit always being there to help… if we will but ask!

About The Author: Shani

Shani is a qualified practitioner in Reiki, aromatherapy, reflexology, body spin, and animal telepathy who received psychic development training at the Arthur Findlay College of Psychic Research in England. A published writer, her articles and predictions have appeared in several respected magazines and on psychic websites, and she has read for many celebrities and even heads of state in Africa. Though she was born in London, Shani has traveled the globe and has studied the art of African Mysticism, bringing her unique flavor to those seeking her incredible talents. Get a reading with Shani at PsychicAccess.com.