Creating Space Between Yourself And The Addict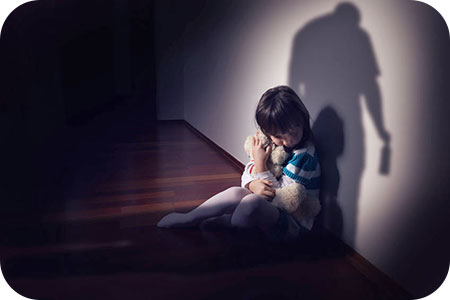 Everybody needs a little time away. Some of us need much longer. I personally know people who have been together for decades, who have found the best way for them to stay together is to give each other some space.
But some of us need even more space than others, especially those of us who are with people who struggle with substance abuse in some way, shape or form. Spirit says that you can still love someone with addiction issues, but you might need some space and time away for your own well-being. I feel strongly that it is unhealthy to stay with someone if they have an addiction, because it does not contribute to peace in the body, mind, spirit, or the home in which you dwell.
Those that have to live with someone who abuses alcohol or drugs, know how hard it can be to have a meaningful conversation or healthy relationship with that person. The energy is always of a lower vibration. And children caught up in those situations have to feel it more than the adults, who may have learned to put up a shield of protection.
We must create a space between us and the addict, in order to keep peace and harmony in the home, for ourselves and those we love and care about. Keeping a peaceful home is a responsibility not only to ourselves, but to those who we are responsible for.
If you love an addict, it will be a long and excruciating road before you realise that there is absolutely nothing you can do… That's when you'll know, from the deepest and purest part of you, that you just can't live like this any more ~ Karen Young
I have heard so many people say that they have been with the person for so long and that they love the person so much. They feel they would not be fulfilling their vows if they said it was time to go and live somewhere else, until their partner can learn to live without their addiction and substance abuse. It is easier said than done, but none the less the separation has to be made in order for any healing and change to take place.
Alcohol and drug abuse invites in lower, negative energies that set up snares in people's lives. It creates a negative domino effect and is very harmful to be around on so many levels. We promote healing when we are proactive in our lives. The only way real change takes place is to get rid of the person who is constantly adding anger, hostility and dis-ease to your daily life.
You can eventually invite the person over to your new home, and they can still be a part of your life, but in small doses… and only when they are sober and if they agree to seek professional help. They cannot do it on their own and must find help. If you see change has started to occur, then you can slowly bring the person back into you life.
Giving them the opportunity to make changes and keeping in touch will allow you to see if they love you and their family enough to get rid of the substance that is stealing their life. Hopefully will begin to see the light come back in their eyes, as they get rid of the drugs or alcohol. Giving them space and spending time away gives them the opportunity to make changes to help them connect with those they love, and helps them get their health an spirit back on track.
The mentality and behavior of drug addicts and alcoholics are wholly irrational until you understand that they are completely powerless over their addiction and unless they have structured help, they have no hope ~ Russell Brand
Substance abuse creates a spiritual disconnect on all levels. Continuing to allow the person to be around isn't going to make them change their ways. It merely enables them. They need to do it on their own and sometimes space and time away is the only way to help them realize what matters most to them.
Sadly, many victims remain attached to their addictions. Often this is due to to them refusing to find outside help. However, in some cases they do make the choice to let go of the self-destruction, so that they can have a much more blessed, joyful life. Space and time away, as well as patience and praying for the person, may be their only hope.

About The Author: Moon Goddess

Moon Goddess is a third generation empathic healer and seer. She started to give healing readings to people more than 20 years ago. She has always been interested and studied all things metaphysical from a young age. Being hypersensitive she can feel and see things before they happen. Utilizing the Tarot, and with the help of her Guides, she is a source of support for many people all over the world. After he passed over, her grandfather kept his promise and came back to say goodbye and gave her the most amazing experience. Moon knows there truly is a Heaven, and it is wonderful! Sharing her experience has helped many people after they have lost someone, or anyone experiencing some form of grief. Get a reading with Moon Goddess now at PsychicAccess.com.