Spirit Visions, Dreams And Visitations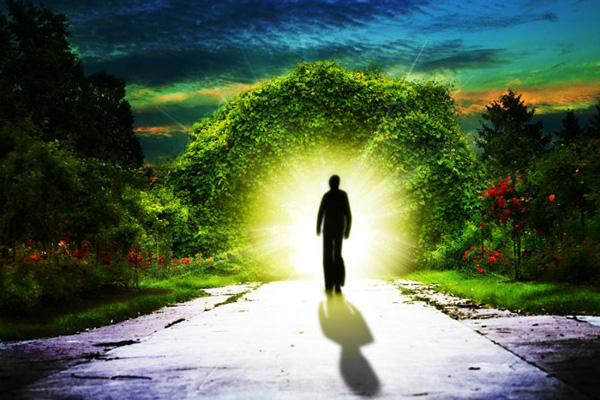 We all possess the gift. Most of us do not believe, or wish to tap into our psychic abilities. Some of us may not be ready to use the gift for good, so it's probably good that God doesn't allow some of us to access that part of our psyche.
We are all at different stages of development, but that doesn't mean that one is better than the other – because some have the gift and some do not. It all depends on divine timing. We must learn as the lessons are given, until we evolve in such a way that we may tap into the gift when we are ready, or when God feels we are ready to bestow it.
One night my dearly departed grandfather came to me in a dream. He was driving this very old-fashioned car, which I later learned he used to own when I paged through the pictures in an old family album. He just was there, he didn't say anything. I was embracing the light he had brought with him. It was such pure love and just filled me up, and I was so happy and content. I also knew and sensed there were other beings of light present, who may have helped him to make himself known to me.
He came to me so that I could say goodbye to him and tell him that I love him. I felt so good being able to say goodbye. It gave my mind the sense of calm and closure I needed. I needed to say goodbye, because I never got that chance while he was still alive.
During his visit my grandfather also gave me the gift, and while doing so I also had a taste of the blissful energy of the afterlife. In life he always used to tell me that if he was able to he will one day come through from the other side to visit me. He did and I am grateful.
Life is eternal; and love is immortal; and death is only a horizon; and a horizon is nothing save the limit of our sight ~ R. W. Raymond
I believe I have since been able to make contact with loved ones who have crossed over only because I had initially asked God to let me have that meeting with my grandfather. I had to ask to receive; I had to knock to open that door to the other side.
If you truly want to talk to a loved one, all you have to do is ask and pray and be patient. It really works. If not, I suggest you start praying more and get more in touch with your spiritual side, as we all have the ability to connect with anyone we love – whether they are alive or in the spiritual realm. The love cord connection is never lost. We just have to desire to contact a departed loved one, and they will come to us in a vision or a dream.
Dreams are another dimension that we can tap into and go to when we are sleeping. I love to sleep, because I get to go there at that time. It's a gift in itself that we can do this. Remember to remember your dreams. If you can't, write them down, as there are lessons to be learned in each of them. In my experience it's all about Love and that is truly all that matters.

About The Author: Moon Goddess

Moon Goddess is a third generation empathic healer and seer. She started to give healing readings to people more than 20 years ago. She has always been interested and studied all things metaphysical from a young age. Being hypersensitive she can feel and see things before they happen. Utilizing the Tarot, and with the help of her Guides, she is a source of support for many people all over the world. After he passed over, her grandfather kept his promise and came back to say goodbye and gave her the most amazing experience. Moon knows there truly is a Heaven, and it is wonderful! Sharing her experience has helped many people after they have lost someone, or anyone experiencing some form of grief. Get a reading with Moon Goddess now at PsychicAccess.com.


This site uses Akismet to reduce spam. Learn how your comment data is processed.