Astrology Forecast October 10 – 16, 2022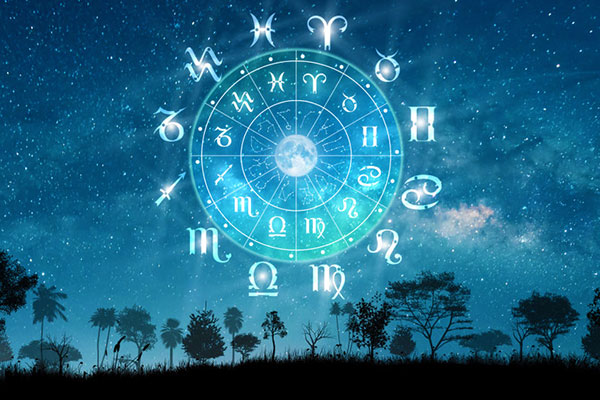 There's a beautiful balance to this week under the Libra Sun, starting with today's energizing Aries Moon. This is a great day to get creative and be proactive in resolving any issues that have been holding you back.
But beware the Aries Moon square with Pluto in Capricorn this morning, as this transit is known to inspire intolerance and aggression. Stay calm and centered, avoid the drama, count to ten, and do not lash out. Also, check on your pets' health, as they are more likely to not be feeling well this morning.
Things hum along smoothly under a Taurus Moon tomorrow and Wednesday, where we can turn out attention to restoring order in our physical worlds or attending to health and financial issues.
On Wednesday the Taurus Moon trine with Pluto in Capricorn late in the afternoon offers a special opportunity to do something fun or adventurous that is outside your normal after-work routine. Be spontaneous, take a different route home, stop at the park near your house, or call a friend to meet you at that new coffee shop downtown.
Thursday and Friday are all about socializing under the Gemini Moon, and we'll also be able to do some great research and share new ideas with everyone around us.
Friday afternoon's Gemini Moon trine Venus in Libra, as well as its trine with the Sun in Libra in the evening sets the tone for a perfect date night. Harmony, love and a cheerful mood will be at the forefront. Surprise your beloved or new love interest with a gourmet dinner at a fancy restaurant, as you will both enjoy the food more than usual during this Gemini-Libra energy interaction.
The rest of the weekend will reflect the vibes of the Cancer Moon, allowing us to focus on home, family, and relaxation.

About The Author: Susyn

Susyn lives in New Mexico, and offers Psychic Guidance, Astrological Insights and Channeled Messages that will change your life! Her credentials are top-notch and include a doctorate in metaphysical studies and certifications from The American Association of Professional Psychics and The American Tarot Guild. She's also a published author, with two metaphysical books under her belt, and has authored numerous articles and horoscope columns. In addition to her readings, Susyn is also a mentoring practitioner who teaches others how to master their own gifts, raise their vibrations, and empower themselves. A sought after guest on numerous radio programs, she has also hosted her own radio show. If you're looking for one of the truly bright shining stars who can also read them with an accuracy that will astound, look no further. You can find Susyn at PsychicAccess.com.