Growing Your Spiritual Garden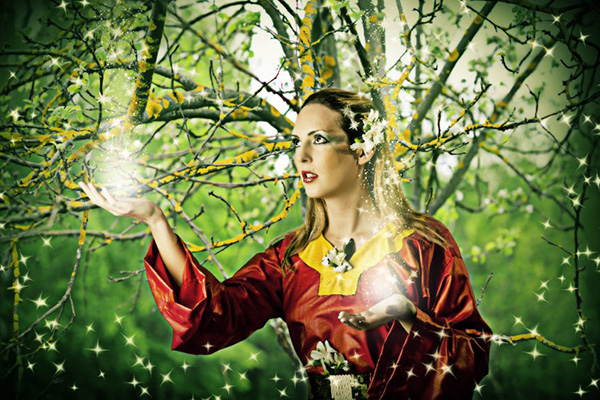 Many people ask how it is possible to remain positive, fulfilled, and have our needs met during times of crisis, despair, and uneasiness. The answer lies in meditation, creative visualization, belief and the realization that each of us holds the power in our inner being to achieve whatever we set out to do.
Our lives are not only physical, and emotional, but each of us has a spirit within that can do so much if we allow it to be set free. Sometimes that is not always easy. We, as people, would like to be logical, scientific, have some proof, or have the outcome right away. It is only natural. We are not only brought up this way, taught this way, but also have the brain power to feel a need for logic.
The answer is to let our spiritual beingness loose, to let our inner guidance start working, to start flying over and above the reasonable. Think about your dreams, your ideas, your needs, your hopes as a flower bulb you planted last September. You saw no growth, no movement, no flower, until this month, when the beautiful tulips, hyacinths, lilacs have finally bloomed. This is true belief.
We have no logic to believe a flower will grow from a mere bulb, but it does. That little tomato seed planted in late March is now a leafy green plant, but by late May it should also have some big ripe red tomato fruit on it! Wow, what little miracles we see that have no logic, no reason – they just are.
Today I looked out into a garden where every plant, flower, vegetable I planted was there. Not one did not grow, but they only now started to show up with hope.
The soul cannot thrive in the absence of a garden. If you don't want paradise, you are not human; and if you are not human, you don't have a soul ~ Thomas More
Here is a creative visualization to make your spiritual garden grow:
1) Light a candle. The appropriate color is good for what you are needing to focus on: green for money and health; pink for healthy emotions, love, family;  red for power and success white for pure love; and blue for peace and truth. The list goes on.
2) Start watching the flame as you begin rhythmical breathing: in through the nose, out through the mouth. As you exhale, say a mantra or prayer, such as: "Ohm, dear Lord, I am good to focus and clear my mind."
3) Look behind your eyelids. Start to visualize and concentrate on the one thing that you are needing at that particular moment. Watch your mind slide over this image in a detached way as if you are separated from your mind and physical body.
To visualize is to see what is not there, what is not real – a dream. To visualize is, in fact, to make visual lies. Visual lies, however, have a way of coming true ~ Peter McWilliams
4) Realize your oneness with the idea, with the Earth and all of nature. Envision yourself reaching out in a safe place: a garden, a mountain top, the seaside, reaching out and touching that thing that you need. Draw it close to you in your mind, hold it, become one with it.
5) Let the spirit part of you come alive. Let it float with the vision in a pink bubble, continue to envision the desire as it flows away into the sky.
6) Start breathing out as the visions rise. Focus on any words, visions, ideas that come floating into your mind. Write them down immediately.
As you start to use this form of creative visualization, your dreams will start to physically manifest. Try it, what have you got to lose?

About The Author: Mariella

Mariella is a New York resident, born in Italy, who began accurately reading at the age of eleven with just an ordinary deck of playing cards. She's since designed her own deck of oracle cards using a combination of Tarot, old-fashioned Neapolitan cards, and Angel oracles cards. She also developed a unique time board to use in her readings that provides clients with startlingly accurate time frames for her predictions. Deep faith, integrity, and warmth are her trademarks. She deeply believes that even the darkest situation holds light and hope, no matter how difficult or unclear the problem may be. She reveals and delivers spirit guidance with sincere love and a deep compassion for every soul who comes to her for lasting solutions to their problems. For a reading with this warm, funny, and highly detailed Clairvoyant and Empath, you can find Mariella at PsychicAccess.com.