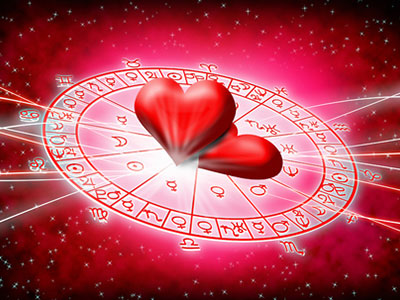 February always reminds me of love. It is the month during which we celebrate Valentine's Day, and with every leap year it is also creates the opportunity for women to ask men out on a date, or to propose marriage. In February, the promise of Spring and new life is also in the air.
The energy of Venus, the Goddess of Love and Beauty, and planetary ruler of both Libra and Taurus, is deeply inherent in all of us. Her role in our life can be interpreted through our individual natal astrological charts. Venus rules what we value, and love. It is a feminine planet, and represents our caring, graciousness, and capacity for love and affection. It also shows what we value and the effect we have on others.
Venus has a different effect on men and women. We all hold small traces and traits of the opposite sex inside of us, and it is wise to seek balance and expression of those energies. Venus in a man's chart is his feminine ideal. In a woman's chart, Venus embodies her femininity. Read the rest of this entry »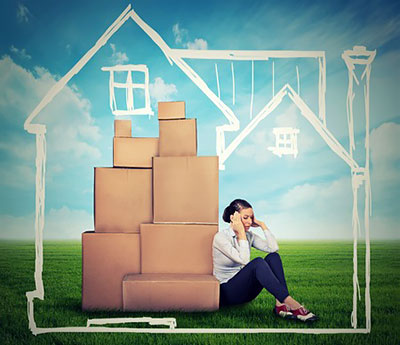 When I was a teenager, one of my more 'vocal' cousins said to me, "You don't seem to stay in one place for very long… just five minutes and, poof, you're off again!"
At that time of my life I could put this down to my musician father's wanderlust. He was a Sagittarius, and we not only often moved towns and countries, but frequently continents too. Such an unsettling way of life is usually not ideal for a Cancer like myself, but I seem to have inherited my father's restless genes.
Today, my husband and I are in a tranquil setting since our international relocation over two years ago from a more volatile environment. Still, the restlessness persists. My menagerie of pets – five dogs and three cats – at least keep me relatively at peace.
I do know that actions provoked by restlessness can involve inevitable stresses, as was the case with our most recent big move. Unlike the days when I was still doing things solo, or when I was still living with my parents, this time I had the many pets to consider. Their well-being moving from one continent to another was one of the biggest stresses I have ever experienced. Read the rest of this entry »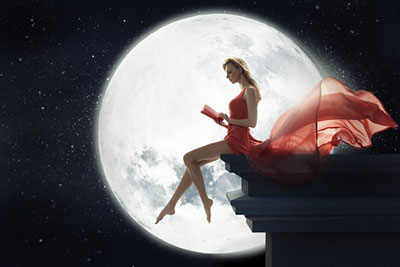 Even the most casual observer knows that the Moon continually changes shape in the sky. This is because its regular orbit of approximately 28 days puts it at different points relative to the Earth and the Sun, making it go through phases.
So why should we care about this? Well, as the nearest celestial object to Earth, the Moon has a special place in Astrology, as well as the psychic realm itself. Our planet, as well as our bodies, consist of over two-thirds water, and therefore the Moon's gravitational force affects us in different ways at different points in its orbit.
It's worth noting here that the word lunatic comes from Luna, the Latin for "Moon." But the Moon doesn't make us insane, as some ancient stories would have us believe. However, a recent study suggest the Moon phases may affect our sleep patterns, and it has also been shown that the Moon influences the behavior of various animals. Read the rest of this entry »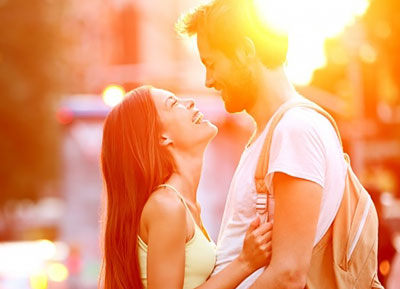 Unless one is already with their soulmate, this subject seems to be foremost on people's minds. It doesn't seem to matter if you are a male or a female. Everyone seems to be searching for a soulmate.
The key word here is searching. You can search for years and never find your soulmate, and yet just as you are looking for them, they are looking for you. What is wrong with this picture? Why do soulmates seem to be so difficult to find?
We ask ourselves, "Did I make a wrong turn in life somewhere and somehow missed them? Have I been too focused on work or just surviving and tuned them out? Did I meet them and not recognize them for who they were? Am I not as ready as I think I am to truly find love? Is there really such a thing as a true love soulmate? Have I been wasting my time trying to find that special someone?" Read the rest of this entry »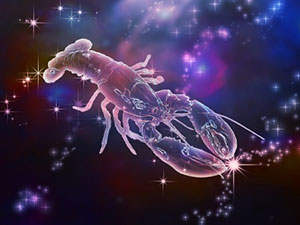 Born between June 22 and July 23, Cancer tends to be loving, responsive, empathetic, kind, hardworking, and charming. They can also be psychic, as well as humorous, inviting, and helpful.
Cancer can also be manipulative, defensive, anxious, and insecure. They can be severe, oppositional, sensitive to real and imagined hurts, biased and dishonest.
THE UPSIDE
Cancers are a paradox. They are a water sign and this makes them emotionally open, sensitive, and intensely self-reflective.  They are also a cardinal sign, which makes them enterprising and ambitious, while having a strong external focus. Is it any wonder they have mood swings? Cancer's emotional sensitivity is one of their more positive characteristics. Read the rest of this entry »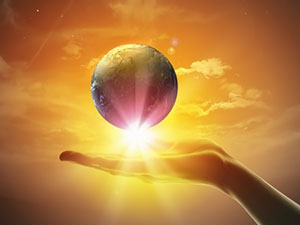 We are truly living in exciting and revolutionary times! The realizations recognized in the past by mystics, saints, and prophets are now being made available to all of humanity. We start realizing that the established powers no longer hold the answers.
This is particularly evident from an astrological perspective. Currently the higher consciousness planets of Pluto, Neptune and Uranus are all moving into new areas of revelation and consciousness changing.
In 2008, we saw this shift beginning with Pluto moving into Capricorn, where it will remain until 2024. We will be seeing many of our established institutions, rulers and structures being questioned, destroyed and broken down, in order to make way for a new way of doing and being. Read the rest of this entry »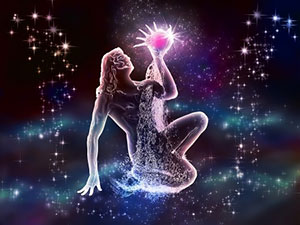 Born between January 21st and February 19th, Aquarians are intelligent, understanding, fair, charitable, democratic, progressive, and rational. They can also be suspicious, forgetful, easily hurt, long-winded, inconsistent , rebellious, impulsive, and isolated.
THE UPSIDE
Aquarians are natural born visionaries and philanthropists. They believe in the equality of all people. They have the ability to set aside bias and connect with others. They love to be unique and think for themselves. They are lively and inventive in their thinking. Aquarians look forward to the future and all its technologies. They are unafraid. Aquarians can be easy to get along with and charismatic. They collect a wide variety of friends or acquaintances. They enjoy, and delight in the differences between them. Aquarians are well-liked. Others are drawn to their open-minded intelligence. Read the rest of this entry »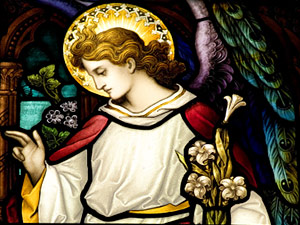 Like his fellow archangel Michael, Gabriel is one of only a handful of angels mentioned by name in multiple faith traditions. His name means "Strength of God," and he is powerfully associated with dreams, visions, and messages.
In the Christian tradition Gabriel was the angel who delivered the news of Jesus' birth to Mary, and in the Muslim faith he delivered the words of the Koran to Muhammad.
Traditional depictions of Gabriel show a tall, silver-haired figure in flowing white, or grey robes. Some have said he is actually a female figure, or that angels have no gender. Naturally Gabriel then is associated with the Moon, the astrological sign of Cancer, and feminine energy.
Perhaps Gabriel's most important role is that of messenger. When invoking this archangel, consider what messages you need to receive. Are you listening properly when awake? Is there a theme in your dreams that means more than may be expected? This is when calling upon the archangel Gabriel can be very meaningful. Read the rest of this entry »