Your Thoughts Will Transform Your Life!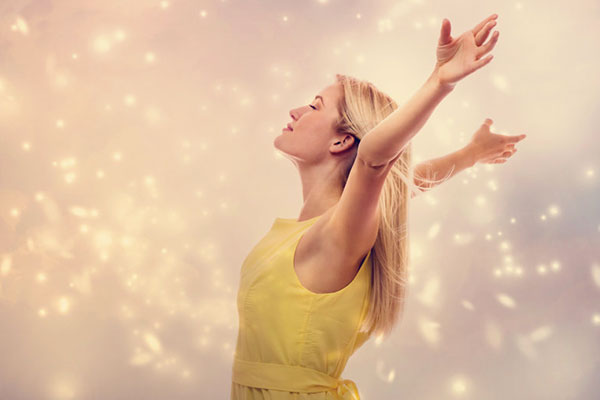 I have some fantastic news for you today! You can have a magical year if you choose it! The magic is within you. If you truly believe you are going to have a fantastic year ahead, you indeed will. What we think and choose to believe becomes our reality.
You don't believe me? Well, think about this for a moment: I am sure you know a few fairly negative people whose lives are always in chaotic upheaval or consumed with toxic drama. You probably also know some amazingly optimistic, positive folks whose lives always seem blessed, happy and full of joy… even when things are not necessarily always going well for them. Their good karma inevitably comes to the rescue to bless them!
We create our destiny, and we do it with our thoughts. Let your thoughts direct your path to happiness, health, abundance, and good, positive people around you! You are more powerful than you may know, and it starts with your thoughts and how you choose to perceive things. Tuning into that higher frequency is where it is at!
If you want things to change for the better in your life you need to switch from being negative to thinking positive. The power is in your thoughts. What you choose to think is what you put out into the universe and what you will in return attract.
I have known many folks indulge in constant self-pity and blame others for where they are in life. No one else is responsible for where we are in life. We are in control of our lives and our own karma We are the ones who can make or break our own day, week, month, and year. It all starts with what we choose to focus on and what we chose to spend our time and energy on.
It's time to take responsibility for where we are in life and to start making it happen. The time is now. Anything is possible. You just have to believe and take some action.
You have powers you never dreamed of. You can do things you never thought you could do. There are no limitations in what you can do except the limitations of your own mind ~  Darwin P. Kingsley
We are all buddhas who have the power within  to bring happiness into our lives and live in each moment. We can choose not to obsess over the past or future, and to only embrace the present moment…for it is all we really have.  Enjoy the moment of now fully with sincere joy and inner peace.
In the wise word of spiritual teacher Eckhart Tolle: ""The power for creating a better future is contained in the present moment: You create a good future by creating a good present."

About The Author: Moon Goddess

Moon Goddess is a third generation empathic healer and seer. She started to give healing readings to people more than 20 years ago. She has always been interested and studied all things metaphysical from a young age. Being hypersensitive she can feel and see things before they happen. Utilizing the Tarot, and with the help of her Guides, she is a source of support for many people all over the world. After he passed over, her grandfather kept his promise and came back to say goodbye and gave her the most amazing experience. Moon knows there truly is a Heaven, and it is wonderful! Sharing her experience has helped many people after they have lost someone, or anyone experiencing some form of grief. Get a reading with Moon Goddess now at PsychicAccess.com.