The Year To Reimagine Your Career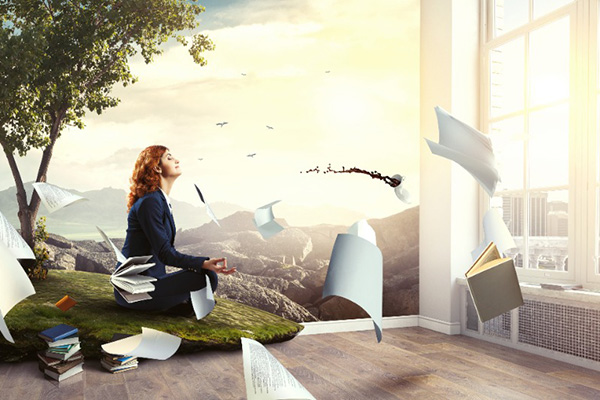 In numerology the year 2023 is a universal year 7 (2 + 0 + 2 + 3 = 7). This energy represents a unique convergence of creativity and practicality, and spirituality and materialism. This year brings with it an introspective, creative, transformative energy that is very favorable for anyone seeking to start a meaningful new project or business, or transform their career. It is especially ideal for anyone wishing to pursue a creative or spiritual career.
The number 7 is a mystical, highly spiritual number. It can further also be broken down into 3 and 4, because it is a prime number. This makes it a combination of creative, optimistic, lucky number 3, and practical, solid, grounded number 4. It is an ideal energy for personal transformation, reinventing career goals and innovative business plans.
However, to fully benefit from this transformative energy, significant soul-searching and self-reflection will be necessary for us this year. A fine balance will have to be found between analysis and logic on the one hand, and intuition and imagination on the other. This will empower us to set clear, powerful professional goals and better prepare us to successfully put our plans into action in 2024.
Next year will be universal 8 year, which symbolizes the flow of energy. It will be a strong year for material wealth, success and personal power. Next year will be spectacular for money and finance, business achievement, and professional success.
To make the most of this opportunity we need to utilize the creative inspiration and energy of self-knowledge and personal reinvention that 2023 offer us now to prepare. If we thoroughly lay the groundwork this year, we will be able to fully take charge of our career or business in 2024.
This year will bring collective efforts in reforming spiritual practices. Dive deeper into your own practice or set intentions towards personal development. It's a year of purchasing self-help books and developing your intuitive voice ~ Jasmin Alejandrez-Prasad
The first step will be to carefully consider what kind of professional or entrepreneur you want to be, or what business goals you wish to pursue. If you wish to make a big change, then get clarity this year about where you want to go and cultivate determination to take action with your professional goals.
Once you are clear about what you intend to accomplish, then consider what education, skills and experience you have you acquired so far towards the implementation of your dream. If you find there is more you need to learn, research, practice. or study, then get going with that this year. The sooner, the better.
The numerological energy of this year will inspire us to seek our personal truth, and identify our strengths, challenges, and opportunities for growth, and then move forward with a plan of action.. If you want to transform your career or reinvent your life, then do the deep inner work this year is set to inspire. You will be so glad you did when you begin to reap the rewards next year.

About The Author: Zondra

Zondra is a highly successful Intuitive and Life Coach, dispensing her unique gifts she's developed over the last 20 years. Zondra acts as the remote control in the hands of her clients, helping them to select the best channel for their dream outcome to appear. A 5th generation psychic, her innate psychic gifts and her curious nature allowed her to explore and master NLP and Mental Training to incorporate coaching techniques that blend beautifully with Tarot. She's advised many on national and international markets and has experience serving companies in Portugal, UK, Ireland, Norway, Sweden, Denmark, Brazil, and in the US. She uses her experience to benefit others, to help them find ways to make real and important changes in their lives. So, if you'd like to change your life channel pronto, you've just reached the home of a very compassionate, non-judgmental practitioner, gifted in helping you manifest the life you'd prefer to be living. Zondra can be reached at PsychicAccess.com.