Letting Go Heals Our Silent Pain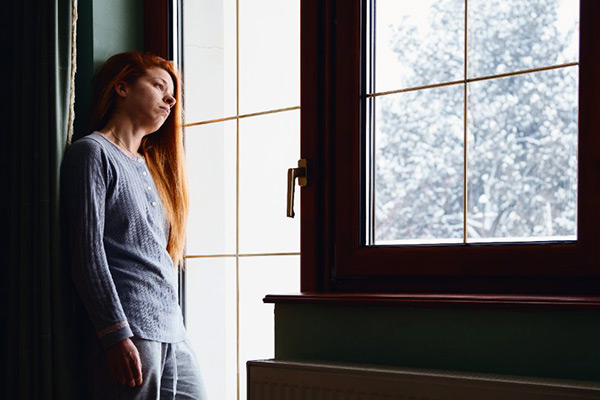 Too often we are not aware of the emotional pain in others. We are blissfully ignorant of the invisible pain that they are suffering. This is the secret pain of grief, of tragedy and loss. It is often the silent pain that many of us carry inside, a pain we secretly endure every day.
Our grief and sorrow is something we hide from the world, because we tend to feel ashamed, embarrassed or guilty for not being 'stronger.' The fast-paced modern world we live in has little patience with those who need time to mourn and heal. Life goes on, they say.
Those who are grieving must get through their pain as best they can, often without having anyone to talk to or no one wo cares to understand. They must simply put on a happy face and get through the day.
Sometimes people are having a hard time processing a loss or disappointment because they do not want to let go. Why would anyone choose to hold on to the pain, you may ask? Well, there is sometimes a strange comfort found in a state of holding on. When our world feels upside down and the future seems uncertain, we tend to hold on to the familiarity of the past, of the life we once knew.
The energy of such an ongoing state of silent pain soon becomes an imbalance in the throat chakra and blocks our ability to heal. The throat chakra plays a very big part, because it is our energy center of truth, the seat of our power to communicate our free will and talk about our true feelings.
Suppressed mental and emotional pain in time manifests itself in our body in many debilitating ways, such as migraine headaches, stomach aches, physical discomfort and a variety of other symptoms and potential health problems. Only when the pain is addressed and processed, will it go away and will our well-being improve.
Nothing that grieves us can be called little; by the external laws of proportion a child's loss of a doll and a king's loss of a crown are events of the same size ~ Mark Twain
Our loved ones on the Other Side come through to support and guide us in our grief, but we also have to do the work on our end. Grief is very personal and unique for every person. It can be complicated, but we always find our own, unique way once we decide to move forward. My guides also tell me that we do not need anyone else's approval or justification. Just because others can't see the pain in someone, doesn't mean that it isn't real and valid.
According to my guides, it is very important to listen with an open mind to people who are in pain. This is usually what they need most. They don't want to be told what to do. They need time, and the opportunity to fully express themselves without judgment.
If you are in physical pain your body is trying to tell you something, a wonderful thing to do for energy healing is to connect with the other side by saying that you are ready to receive divine guidance. You will be amazed how much your pain level will lower. Visualize a white light coming down the crown chakra. When we are ready to let go of the pain, this is when our lives become transformed.

About The Author: Andrea Grace

A Psychic, Medium and Paranormal Investigator living in New Jersey, Andrea has been a top featured internet psychic for many years. She was born with psychic gifts that made her unique in her family. At 17, she was in a horrific car accident and recalls traveling to the other side, describing the beauty beyond explanation. She received last rights, but returned with gifts that were enhanced considerably--a blessing she treasures to this day. It was her calling to stick around to help people, and this is exactly what she's been doing ever since! Her ability to help clients recall their past lives has helped many to understand where they're headed in the future. With the help of her Spirit Guides and Angels, she gives clarity on any issue, always respecting her clients, while telling it like it is. If you'd like an accurate reading with a caring, kind, and accurate Psychic and Medium, you can find Andrea at PsychicAccess.com.