Your Personal Shift Into Conscious Living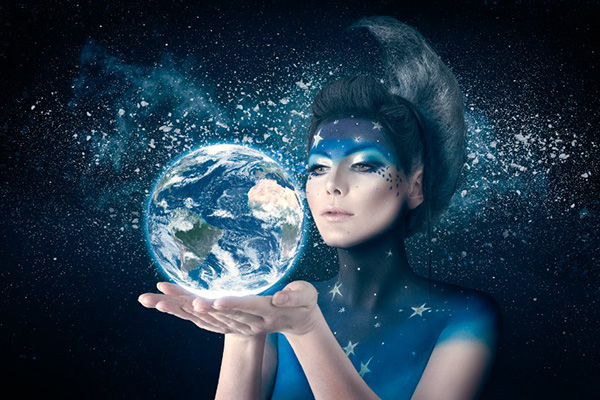 Every day we run into people. We meet clerks, bus drivers, cashiers and all kinds of people that we bump into around the neighborhood.
We greet and are greeted in different ways. We pick up on other peoples energies based on how they treat us, and sometimes we can telepathically feel what they are feeing and telling us with their eyes.
It's up to us, each of us, to give light or darkness in every single interaction we have with one another.
I hope to empower each and every person and inspire everyone who reads this at this very moment. I want us to awaken from this very sleepy realm we live in; this physical weighed down realm.
I hope everyone will feel uplifted by my words and recognize that our actions and thoughts and every will be judged one day. Ultimately we will be the ultimate ones that judge ourselves. I want us to empower one another and ourselves. I want us to awaken!
There is a global shift in consciousness occurring. It's been unfolding for some time now, and will continue to happen. The veil is thinning.
Those of us who have developed our inner psychic center and have tapped into that part that allows us to sense and feel more deeply, know that we are entering a new era in the evolution of humanity. We are evolving at a very rapid rate and those who are remaining stagnant and are unwilling to explore the intuitive and spiritual parts of their mind and psyche are still living in the narrow-minded classical realm.
I truly feel it's time and a call has been put out to me to share this. If you already live in the quantum realm you will know exactly what I'm speaking of. Those of us who already live a conscious fifth dimensional life in a third dimensional world, know our place in the universe and are doing our best to make that difference for the greater good of mankind, our amazing planet and all its living beings, plants and animals. We are all connected. We are all neighbors, brothers and sisters.
An essential part of the awakening is the recognition of the unawakened you, the ego as it thinks, speaks, and acts, as well as the recognition of the collectively conditioned mental processes that perpetuate the unawakened state ~ Eckhart Tolle
The time is now. And if you have not begun your personal shift, simply start with one simple step at a time. So, next time you find yourself out and about, smile a big smile and take a delicious, deep breath of fresh crisp air. Really embrace the existence of all, including your own unique life, and offer kindness, joy and compassion to everyone wherever you may go.
May we all rise to the occasion together. And let us pray for those that may not grow and progress. Let us reach out to others and lead by example. Most of all, let us be tolerant and kind to each other.

About The Author: Moon Goddess

Moon Goddess is a third generation empathic healer and seer. She started to give healing readings to people more than 20 years ago. She has always been interested and studied all things metaphysical from a young age. Being hypersensitive she can feel and see things before they happen. Utilizing the Tarot, and with the help of her Guides, she is a source of support for many people all over the world. After he passed over, her grandfather kept his promise and came back to say goodbye and gave her the most amazing experience. Moon knows there truly is a Heaven, and it is wonderful! Sharing her experience has helped many people after they have lost someone, or anyone experiencing some form of grief. Get a reading with Moon Goddess now at PsychicAccess.com.