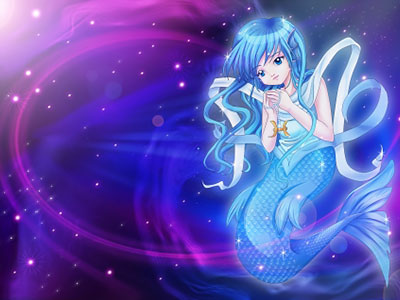 A child born February 19th to March 20th is a Pisces. They are daydreamers. This helps them become the actors, writers, poets and innovators of the world. It is good to help your child balance this by helping them to stay in reality and remain grounded.
Pisces children are extremely intuitive, often psychic. Teach your Piscean to trust their intuition, but also to filter what they tell others. Not all visions should be shared.
They also tend to be empaths. Like most empaths, they may feel tired, sad or overwhelmed and may not know why. They may have been picking up others emotions. Teaching coping methods for these times is essential. We don't want our Pisces children not to be empathic, as that is all of our natural state, but we don't want them to be energy sponges, carrying around other people's trauma. For this reason, they should be watched for depression and encouraged to talk about their feelings frequently, and in great detail. Read the rest of this entry »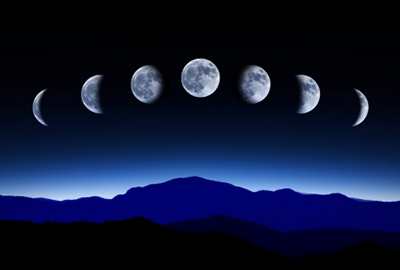 On March 12th there was a lovely full moon in Virgo and I was finally feeling relaxed enough to sit down and write this blog. So, I decided to write about how the Full Moon's affects our daily lives.
The energies of the previous month were strong, and I felt work and situations piling up out of control, without time to deal with all of it. Yet, all the various projects I had going on came to fruition all at once, even those that were previously stalled, those I had almost given up on.
With the Sun moving into mystical Pisces, and a beautiful but rainy early Springtime, those dear projects finally finished or progressed into a new phase and I was once again able to calmly do my psychic work. Read the rest of this entry »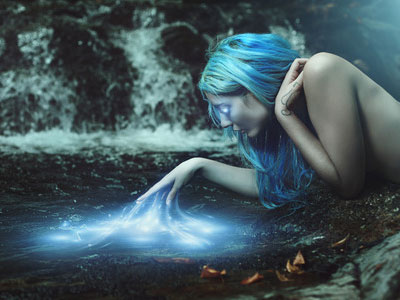 One of the quaintest concepts, that seemed to captivate imaginations around the turn of the 18th century, were the elements and their embodiments in the form of Elemental Spirits. These beings were the personification of the Classical elements of Earth, Water, Air and Fire.
In the Middle Ages, great attention was given to these four elements in terms of diagnosis, such as the Choleric being linked to the Earth, which would be thus be linked to Taurus. The Phlegmatic was linked to the water element, or Pisces, which often would diagnose lung disorders, thus the word origin for phlegm. Read the rest of this entry »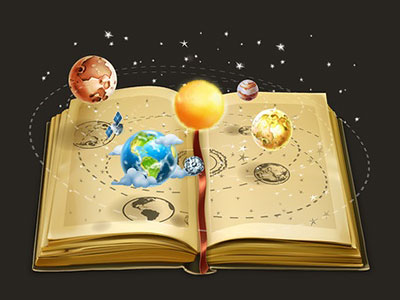 We all take for granted the sun's diurnal and seasonal activity and its life-giving energy, but to many civilizations it was also its passage that marked the agricultural and seasonal alterations that were essential for survival and migration. For the ancients the Sun marked the passage of time, as it went through the twelve Celestial Houses of the Zodiac.
It is interesting to note that the Sun itself is one of the orbs that acquires the characteristics of every astrological house, or the personality of each zodiac sign it passes through. When we look deeper into the astrological methods used to divine the planets, we know, in part, the sun is not a planet, by a technical margin. It has a third path of travel known as the precession of the equinoxes, in which it retrogrades around the Zodiac through the twelve signs at the rate of one degree every 72 years. Read the rest of this entry »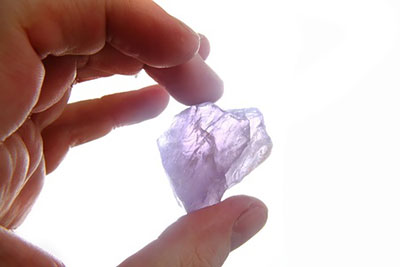 Are you interested in using crystals and gemstones in your magical workings? There are hundreds of stones to choose from, but which ones you choose will ultimately depend on your intent. Always select crystals and gemstones for use based upon their  attributes, and you won't go wrong.
I love to use amethyst. It is my birthstone and is also the 6th anniversary stone. Amethyst is a form of quartz crystal, and appears in a wide range of purple and violet colors. My favorite color is the deep purple variety.
Amethyst is associated with the element of water, and  it is also connected to the water signs of Pisces and Aquarius. One can use amethyst in healing rituals related to treating depression or anxiety, mood disorders, and to relieve stress. Read the rest of this entry »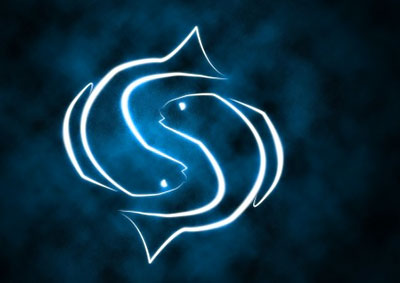 If you are born with the Moon in Pisces you may just have the best position of the moon in the natal chart. The moon in the sign of water gives you very strong intuition.
The Moon in Pisces sharpens our intuition, there may be some mystical moods and we become dreamy and romantic. When the moon is in Pisces, we may find ourselves believing in miracles, mysterious things, even the incomprehensible. We may feel more spiritually connected than normal. We become more affectionate and understanding, more sentimental and in tune to others' feelings. In the days of Pisces it is wise to go to museums, theater, exhibitions. You will appreciate it much more at this time. Read the rest of this entry »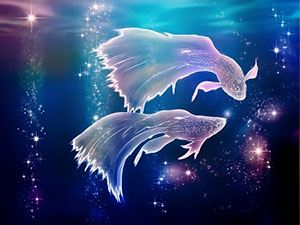 Born between February 19th  and March 19th, Pisces are empathetic, musical, unselfish, comforting, innocent, open, and wise. They can also be vague, emotional, immoderate, easily manipulated, and confused.
THE UPSIDE
Pisces are intuitive and sensitive. They are strangely psychic.  Pisces often lack boundaries and will pick up the energy of others. They are empathetic to an extreme. Pisces are loving, insightful, and caring. They are naturally spiritual. Pisces have a vivid imagination. At their best, they are not limited by reality. They can go beyond reality by using their intuition and imagination. Read the rest of this entry »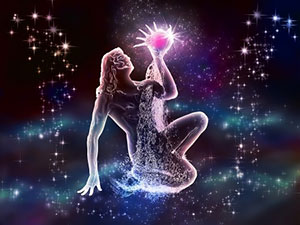 Born between January 21st and February 19th, Aquarians are intelligent, understanding, fair, charitable, democratic, progressive, and rational. They can also be suspicious, forgetful, easily hurt, long-winded, inconsistent , rebellious, impulsive, and isolated.
THE UPSIDE
Aquarians are natural born visionaries and philanthropists. They believe in the equality of all people. They have the ability to set aside bias and connect with others. They love to be unique and think for themselves. They are lively and inventive in their thinking. Aquarians look forward to the future and all its technologies. They are unafraid. Aquarians can be easy to get along with and charismatic. They collect a wide variety of friends or acquaintances. They enjoy, and delight in the differences between them. Aquarians are well-liked. Others are drawn to their open-minded intelligence. Read the rest of this entry »