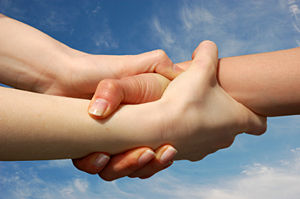 The past few months have been a very difficult time in my life.  I had a lot of time to reflect and put my own needs in perspective. My experience with this stress has given me coping skills that I want to share with you.
We all have choices in life when we believe that we have hit rock bottom. We can choose to stay at the bottom and focus on that negative energy, or we can look for the positive side and see that there is nowhere else to go, except back up to the top.
My mother is fighting cancer right now. She is strong and healthy and has always focused on a healthful and active lifestyle. Why is this happening to someone who does all the right things in life, when there are so many people that do not take care of themselves and then live a longer life? Read the rest of this entry »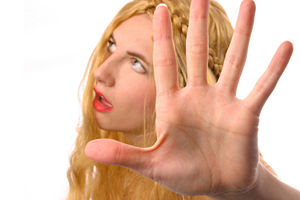 Some people just don't like to hear the truth. Do you also know people who seem to avoid you, because they know you're potentially going to say it like it is? They recognize you as a person who tends to call a spade a spade; someone who shares the truth based on plain common sense.
I have known people who really don't want help, advice, guidance or direction…from anyone. They know it all and that is just the way it is with them. The ego can make us not want to take honest advice, and thus we do not have the advantage of learning and growing with help from others who may have more experience or wisdom. I have learned the fine art of silence when I am around these people. I feel awkward, because those who know what I do for a living realize that they are pretty much transparent in my eyes, when they are around me. Read the rest of this entry »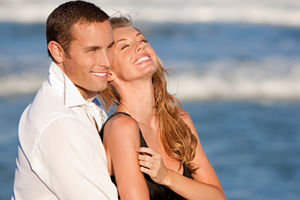 Soulmate connections are a very real and powerful phenomenon, but many people find it difficult to determine whether someone truly is a soulmate, or not.
In my experience a soulmate is someone to whom we feel deeply connected, as though the communicating and communing that take place between you were not the product of intentional efforts, but rather a divine grace.  This kind of relationship is so important to the soul that many have said there is nothing more precious in life.
We may find a soulmate in many different forms of relationships and in all areas of our lives, including friendship, marriage, work, family and recreation. We even find it with a delightful 'critter' – the pets we feel that special connection with. Read the rest of this entry »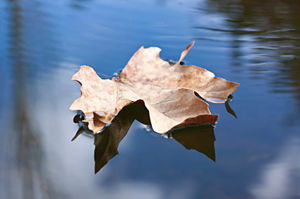 My best times are those in which everything seems right with the world. I notice my surroundings and see details that I've never noticed before. I see each day as a new opportunity. I am optimistic. I am happy. I am cheerful. I am going with the flow, knowing that it will take me to my goals.
All of us have also had periodic episodes of that 'all is not well' feeling. But what if you could replace the worry, depression, doubt and fear with a true belief that a better outcome is available?
By becoming alert to Universal energy, you realize that there is always a flow between you and the objects of your worry and doubt (or your joy and happiness). It works like a fire. If you cut off the oxygen supply, the fire will die. The energy has stopped flowing. But, if you feed the fire with oxygen (energy), it will continue to burn until other conditions come into play. Read the rest of this entry »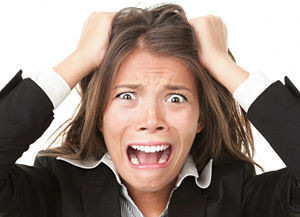 Recently, I went to a stress management seminar and I am much calmer now, since using many of the skills I learned there. I was so happy about the results I achieved that I emailed the facilitator of the seminar and asked permission to share some of the basics with you.
At the seminar we were taught a set of 'Distress Tolerance Tools'. The acronym you can use to remember this is ACCEPTS:
A – Activity. Go for a walk, take up swimming, get a hobby. Anything that takes your mind in a different direction for a while. The problem will still be there, but you should be able to see it with fresh eyes when you return.
C – Contribute. Volunteer in your community or work for a charity. For example, in many rural areas the fire department is run by volunteers. In the town I live in there is a 'baby cupboard' for young mothers to get diapers, blankets and formula for their infants. Read or play music at a rest home. Find somewhere to contribute. The possibilities are endless. Read the rest of this entry »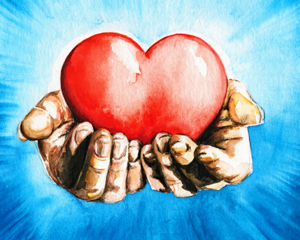 I believe empathy is also a global consciousness. You have the empathy and love between two people, and you also have global emotional waves.
It is all available to you, but I really cannot describe how I feel what I do.
The definition of 'clean empathy' is based on someone who is almost completely unbiased and open minded regarding people's successes and failures, as opposed to some 'dirty' energies coming from people who do not have real perspective on their own lives, thus altering their own perception of truths.
A person who may not be a 'clean empath' may pick up certain information, but they will either amplify or distort the message, and often become overly involved with you, or overly concerned about what people think of them, or what you think of them, sometimes manipulating in order to get. Read the rest of this entry »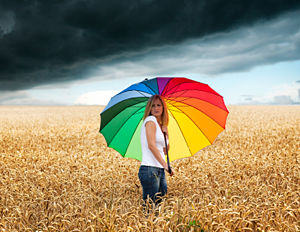 Your relationship is falling apart, you have lost your job, your finances are in a shambles, you suffer an unexpected loss. Chaos comes in many forms and at times it touches multiple areas of our lives at once.
The ripple effect starts in one area and then spreads insidiously, until every aspect of your life begins to look very bleak. Your emotional reserves are drained, confusion sets in and you feel stuck, powerless…reeling from the shock.
When things turn bad in your life this way it can have the force and power of a hurricane or tornado – devastating.
Perhaps you sensed it coming. Your intuitive radar was 'pinging', sensing imminent danger, or maybe it caught you completely off-guard. Either way, the results are the same.
Now what? How do you get your bearings, recover your sense of direction, recharge your battery and get the inner strength to move forward? Read the rest of this entry »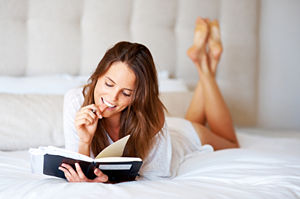 I was recently impressed by a friend's ability to write 100 things about herself that she knew to be true, and put it on the Internet – for all to see! As I read and re-read what she had written, I thought, she really knows herself very well! And then I wondered: do I know 100 things about myself?
So I set out writing a list, and found that who I am retro-fit into the men I chose, the places I've lived and to the experiences I have. I uncovered my Truth.
By doing this little exercise, I was elated to realize that I re-connected with my essence, my soul. I make better choices now. There are moments of bliss, like those that occur through meditation. I also discovered the uniqueness and strengths of my Being. By consciously committing who I am to paper, I had a greater sense of myself and the universe I felt within. Read the rest of this entry »