How To Use Essential Oils To Enhance Intuition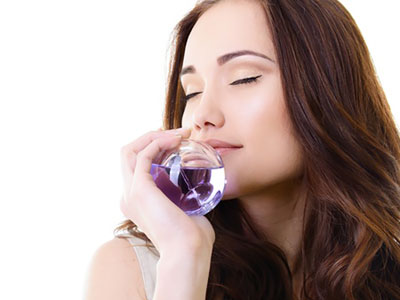 Did you know that essential oils also have an effect on your intuition and psychic abilities? Yes, essential oils has many uses beyond traditional aromatherapy. Over the past several years, I have used these natural oil extractions, mixed with water, to spritz my healing room, my reading space and various other rooms of the house. I find that it enhances clarity, increases wisdom and opens up a greater understanding to your Higher Self, and the spiritual truths that exist within each person.
I have created various combinations based on what benefits I am seeking at the time. Using jojoba oil, coconut oil, hemp oil or simply water as the base, and adding the oils of my choice, I have created everything from body lotion and after sun moisturizer, to bath salts, balms, bug repellant, massage oil and room spray. I also use an infuser, but I find the scents through an infuser are not very long-lasting.
The secret, or innermost, level of wisdom is pure intuition, clarity, lucidity, innate wakefulness, presence, and recognition of reality. This transcendental wisdom is within all of us—it just needs to be discovered and developed, unfolded and actualized ~ Lama Surya Das
Everyone has intuition and the ability to see or feel beyond the five senses. At times, the clarity of our extra-sensory perception is blocked by outside forces, such as pollution and technology. Sometimes it is blocked by all the clutter of the mind that many people carry around.
When this happens to me, I mix up a batch of spritzer in a small bottle that simply contains about four ounces of distilled or purified water and three drops of each of the following:  patchouli oil, lavender oil, eucalyptus oil. If I want a sweeter scent, I will add three drops of pure rose oil.
Make sure your spritzer is in a dark bottle and shake it well. Essential oils should never be used in a clear bottle or exposed to sunlight, as they are sensitive to ultra-violet light and extreme heat.
If you were to spray this mixture right away, the smell is okay. However, if you let it sit and infuse and allow the scents to mingle with each other, the scent becomes amazing. Shake it often as it sits. It takes about an hour for the scents to be properly infused, and then you are ready.
Spritz a bit around the chair you are going to sit in and spritz a bit above your head. Do not worry, it will not harm you when it gets on your skin. Inhale the scent that you have created.  Sit in your chair, take a pen and paper out and place it on your lap. Again spritz above your head. Then close your eyes and breathe in the clarity, and breathe out the 'clutter.' Do this for a few minutes.
You get your intuition back when you make space for it, when you stop the chattering of the rational mind. The rational mind doesn't nourish you. You assume that it gives you the truth, because the rational mind is the golden calf that this culture worships, but this is not true. Rationality squeezes out much that is rich and juicy and fascinating ~ Anne Lamot
Next, ask a question you would like your spirit guides or angels to answer, while you continue to breathe in the clarity, and breathe out the clutter. When you are comfortable with stopping, you open your eyes and write the first thing that comes to your mind. Do not think about what you are writing, just write. Do not be concerned if the answer to the question does not come, because sometimes the clutter is heavier than the clarity.  However if you practice this, you will soon be receiving the exact answer to the question you have asked.
Essential oils can significantly enhance your sixth sense. When you are clogged up, when your mind is cluttered with negative self-talk, use this simple spritzer recipe and just breathe.  That is how you open the door to another dimension.
If you wish to learn about any other combinations for body rubs, bath salts, massage oils, and even cleaning products, please feel free to ask me at PsychicAccess.com.

About The Author: Sheri

Sheri is an international psychic and angel reader who provides clear answers on finance, career, relationships, manifesting your dreams, and working-out the kinks of life. Since 2004, Sheri is the owner on an International Spiritual Healing Centre where she runs her Reiki practice - either working on clients or teaching them the levels of Usui Reiki. She utilizes her office space for readings that are conducted via mail, phone, chat or live. Since 2008, she's honed her gifts on various psychic service websites, where she's provided telephone, chat or email readings. She also works on a spiritual network for people who have suffered horrific loss, applying her own first-hand experiences with such tragedies. Sheri's work has been described as honest, compassionate and life-transforming and she would like to see all of her clients soar free to a higher level of spirituality and growth, and exponentially change the world to the best it can be. You can get a psychic reading from Sheri at PsychicAccess.com.


2 Responses to How To Use Essential Oils To Enhance Intuition