Daily Archives:
December 15, 2021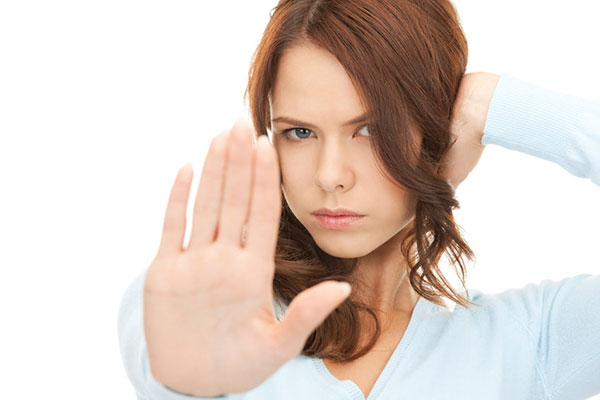 Many of us have that one relative we do get along with. In every family there is a 'Cousin John' or an 'Aunt Lydia' who we simply cannot stand. Try as we might, we just cannot find it in our hearts to love them unconditionally.
In my case it is an uncle who's views and opinions I just cannot tolerate. I despise all forms of racism, misogyny, and bigotry, and I am also an avid supporter of the LGBTQ community. I have no patience with people who criticize or belittle others for who they were born to be. It is unacceptable and despicable.
For many years now I have been consciously practicing healthy boundaries with relatives and people in general. I preach it! Healthy boundaries are vital for one's mental health, personal growth and emotional well-being.
My Grandmother and I got along so well when she was in this life. We were like two peas in a pod. When she eventually came to live with us later in her life, there was however one issue that caused tension between us – her son.
My uncle was so out of line, in so many ways that I just could not tolerate having him anywhere near me. He is an extremely hateful man who has no qualms about freely spewing his vitriolic prejudice, verbal abuse and bigoted views in front of anyone who cares to listen, including the children in the family.
My grandmother stubbornly remained loyal to her son through it all, and she could now understand why I could not accept him. She said that it was such a shame that we could not all get along, while I felt it as a shame that he is so hateful. She would make excuses for him, saying for example that he was bullied in school. But I felt he should work on himself, instead of hating on other folks for no reason. She could not see my perspective from her way of thinking. Continue reading →
Posted in

Afterlife, Dreams, Energy, Life Design, Lifestyle, Mediumship, Paranormal Phenomena, Psychic Phenomena
|
Tagged

acceptance, afterlife, attitudes, beliefs, bigotry, boundaries, conflict, darkness, discrimination, energy protection, energy shielding, evidential mediumship, evil, family, forgiveness, hatred, judgment, karma, karmic law, LGBTQ, life lessons, lifestyle, mental mediumship, mindset, negative energy, personal growth, prejudice, protection techniques, psychic channeling, psychic dreams, psychic protection, psychic shielding, relatives, soul growth, spirit communication, spirit contact, spirit guidance, spirit messages, spiritual growth, spiritual insight, spiritual lifestyle, spiritual protection, spiritual wisdom, spirituality, the other side, toxic energy, toxic people
|
Leave a comment