Daily Archives:
December 2, 2021
Published
December 2, 2021
|
By
Isadora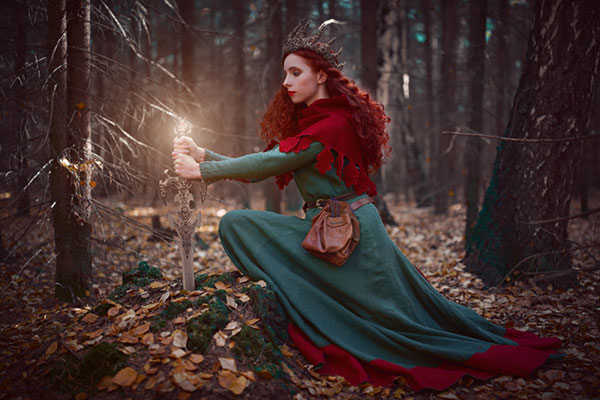 In readings spirit will often show me the regions and nationalities of a client's ancestry. For instance, if I see symbols of Scotland or Ireland, I will mention it to them, and they may already know that they have those regions in their bloodline, or they have always felt a strong resonance with that particular area.
I find this interesting, because it is often the case that a person's ancestry and family origins in this lifetime often also has a metaphysical connection to their past lives. I have had flashes during psychic readings of certain events and scenes from a client's past life in certain place, with the client then informing me that their ancestors in fact come from that area.
This made me ponder my own Celtic past lives and how this also happens to be where some of my ancestors originate from. This also brought me to think about our spirit guides and how they also tend to link to these ancestral regions. Ireland, for example, is a place that has always held a magical energy. Egypt is another place that generates very strong past life memory and associations for me.
I have also noticed that spirit often sends me people for past life readings who are also connected to these places and cultures. Wouldn't it be fantastic if I knew some of my current clients in those past lifetimes. And did we also engage in joint spiritual practices back then?
I have always found it intriguing why psychics tend to find some people incredibly easy to read for, and others not. Sometimes, I feel as is if I have known a new client for years, as if I recognize them from a former life, with no logical explanation.
Posted in

Metaphysics, Psychic Readings, Reincarnation / Past Lives, Spirit Guides, Spirituality
|
Tagged

ancestors, archetype, cellular memories, Celtic, culture, energy imprint, energy signature, family, incarnation, legend, lifetime, magic, memories, myth, past life readings, past life regression, past lives, psychic readings, reincarnation, relatives, resonance, soul energy, soul family, soul group, soul recognition, spirit, spirit guardians, spirit guides, spirit messages, spiritual insight, spiritual knowledge, spiritual messages, spiritual traditions, spiritual travel, spirituality, traditions
|
Leave a comment