How To Gain Confidence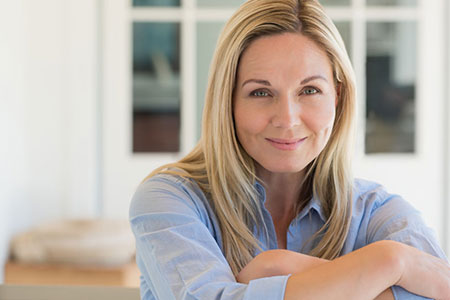 Confidence isn't about feeling superior to others. Confidence simply means feeling sure of yourself and your abilities, but not in an arrogant way. It's the quiet, inner knowledge that you are capable. Confident people feel ready for everyday challenges.
For some of us it takes years of trial and error to gain self-confidence. Most people are their own worst critic. They judge themselves much harder than others would. And some will never feel good enough, or worthy of all the good things life has to offer.
Confidence really isn't something that anyone else can give you. If you are not feeling confident, no matter how much praise and affirmation others may offer you, it will just fall on deaf ears. If you don't believe it yourself, you simply will not hear it, or feel it.
As a psychic medium, it took me a few times of demonstrating  for large groups to feel confident in myself and my mediumship. I have always trusted the spirit world to provide validation for the continuity of consciousness. The spirit world always brings forth messages and advice for clients without judgment. Spirit is consistently loving and kind, bringing forth messages for the highest good of my clients.
One of the biggest challenges for most, if not all psychic mediums, is the fear of 'getting it wrong.' Well, spirit never gives incorrect information. As humans we may interpret what we are seeing, hearing, and feeling incorrectly, but the original message is never inaccurate. The medium is just the messenger in the middle – and we are human and fallible. Therefore, in a mediumship session with me, I always try not to interpret too much of what I'm hearing, seeing and feeling. I just give the information with a basic sense of trust.
Life is not easy for any of us. But what of that? We must have perseverance and above all confidence in ourselves. We must believe that we are gifted for something and that this thing, at whatever cost, must be attained ~ Marie Curie
Trusting in spirit, and our loving guides, allows us to transcend limitations and possibilities that are far beyond our imagination. Without confidence we would never try new things. We must find a way to bypass our critical inner saboteur from the past, whenever it rears its ugly head! During times when fear has a firm grip on us, confidence seems to waiver. Doubt enters our mind, even when we know in our heart that we are actually competent.
Some people seem like they were born with all the confidence in the world, but anyone can develop it. Some fundamental ways to start gaining more confidence are to take good care of your body, eat healthy, feed your mind positive thoughts, meditate, and spend time with people that are upbeat and encouraging. Visualize yourself as a happy, healthy confident person. Hypnosis also works very well to help one gain confidence.
More importantly, try some new things in life that may be out of your comfort zone. Set small goals, baby-step goals, that are realistic and achievable. Focus on what will solve a problem – solutions, not the problem. Avoid negative situations and people as much as possible.
Have gratitude for the things you do have in your life, when things are going right for you. Find one thing each day to be grateful for. Write it in a journal. Take some time analyzing your doubts. Find out if they are a reality or just negative thoughts. Remember a time that your confidence was at an all-time high. Know that you are still that same person.
Because one believes in oneself, one doesn't try to convince others. Because one is content with oneself, one doesn't need others' approval. Because one accepts oneself, the whole world accepts him or her ~ Lao Tzu
On the flip-side, a false sense of confidence can be detrimental to your well-being, like when someone believes that their way is the only way to achieve a goal. After all, many roads lead to the same destination. For example, think about the captain of the unsinkable ship the Titanic, who said it's "only a little ice," after hitting that iceberg and sinking the unsinkable ship.
A false sense of confidence may impede decisions by making them too hastily, and not getting all the facts straight. Too much confidence can seem like arrogance, like all the focus is only on the self. It brings to mind the saying, "A lion doesn't have to tell you it is a lion." Believe in yourself and others will too.

About The Author: Elizabeth

Elizabeth's talents go back several generations. She found her own gifts and embraced them at an early age, recognizing the difference between herself and most others around her. She's since honed and mastered many metaphysical practices, providing hypnotherapy, Psychic Mediumship, Mysticism, and Hypno-Reiki to her clients in Maine, and in areas around the US and in Canada, where she travels. A lover of pets, they are her greatest teachers and these unconditionally loving creatures often chime in on a reading in addition to the Angels, Guides and loved ones who provide resolution and answers for each of her clients. Elizabeth is also an author with much spiritual wisdom to impart and is currently working on a book. If you'd like to be a recipient of her unique Psychic Wisdom, find peace and receive answers that will also benefit your highest good, you can reach Elizabeth at Psychic Access.


This site uses Akismet to reduce spam. Learn how your comment data is processed.