Daily Archives:
November 8, 2022
Published
November 8, 2022
|
By
Shani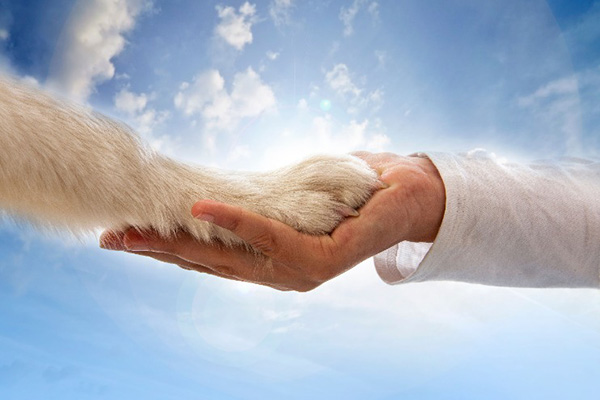 It is known among my friends and clients that have had certain very challenging life experiences, including former struggles with addiction and sobriety. But I can honestly say, the most painful was a traumatic event just a few years ago, when on a walk along a familiar path two of my dogs chased a hare and were never seen again.
My husband and I did everything in our power to locate them and used every possible way to get the message out that they had gone missing. We even offered a substantial reward for whoever could help us find them. We put up posters in a 50-mile radius and walked day in and day out talking to everyone who cared to listen. My husband even purchased an electric mountain bike to get to areas we might not otherwise have been able to access.
The kindness we found in our community was overwhelming and there were endless phone calls and concerned friends and neighbors doing searches because they wanted to help. Nobody seemed to care much about the potential reward; everyone just wanted to help. Out of all of the leads we received, there were only two scam calls from individuals who were only after the reward, but I was quickly able to suss them out on the phone.
Our dogs' names were Amber and Brutus. Two days after their disappearance, and still having hope of them coming home, I felt Amber communicate with me. "This was meant to happen," she said. The telepathic message was vivid but didn't help in terms of knowing if they were still alive.
Last week, I asked for a sign from the dogs. Looking at their pet booklets, there would be a good chance that, even if Amber had survived, she may have passed in the meantime due to old age.
Posted in

Afterlife, Energy, Healing, Intuition, Mediumship, Paranormal Phenomena, Pet Psychics, Psychic Phenomena, Spirit Guides
|
Tagged

afterlife, animal, animal communication, animals, bereavement, communication, dog whisperer, dogs, grief, loss, mediumship, mental mediumship, pet psychic, pets, psychic attunement, psychic awareness, psychic channeling, psychic perception, psychic sensing, rainbow bridge, sadness, signals, signs, spirit channeling, spirit communication, spirit contact, spirit messages, spirit signs, spiritism, spiritualism, the other side, trauma
|
Leave a comment