The Life-Long Journey Of Self-Love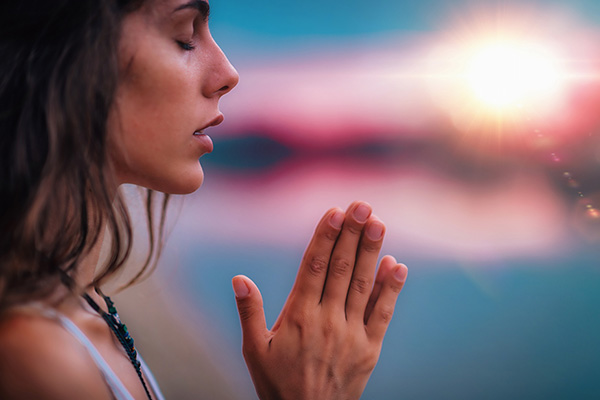 Self-love is essential for mental, physical, and emotional well-being. It is vital to have a positive, loving attitude towards yourself and take care of your own needs. Not only is this essential for living a happy and healthy life, but it also empowers you to be more loving and caring towards others.
Self-love is often misunderstood. Many people think that self-love is only about pampering oneself, indulging in extravagance, or buying yourself expensive things. It is much more than that. It is not about being selfish, self-indulgent, or narcissistic. Instead, it is about accepting yourself, taking care of yourself and understanding your true worth.
Truly loving yourself is therefore about knowing your worth, appreciating your unique strengths and abilities, and treating yourself with compassion and kindness. It is also about taking personal responsibility for your life, making choices and decisions that serve your highest good, and letting go of negative thoughts and self-destructive behaviors.
It is also important to realize that self-love is a journey, not a destination. It is a life-long process that is part of our soul purpose in this lifetime. It is a state of being that requires patience, dedication, commitment and effort.
Cultivating self-love begins with understanding yourself, accepting your flaws, and learning to forgive yourself. It involves setting boundaries and taking responsibility for your own needs and happiness. It is also about cultivating positive relationships and learning to trust yourself.
My heart filled with love, flowing over with joy, my own little drum that I like to march by! ~ Gunda Fijnje-Nolan
The foundation for self-love is to be gentle and kind to yourself. Acknowledge your flaws and mistakes, and be patient with yourself. Recognize that you are human, and that you will sometimes make mistakes. Instead of judging yourself harshly, focus on learning from both your best and worst experiences, and find ways to keep moving forward.
It is important to take care of yourself entirely – mind, body and soul. It is important to practice physical self-care. This may involve eating healthier food, exercising regularly, getting enough sleep, and engaging in recreational activities that you enjoy. Taking care of your body will help you to feel better, both physically and mentally.
Practicing self-love also involves intellectual growth and personal development. This means learning new skills, further education, and exploring more of the fascinating world we live in. It also involves developing new ways to think about yourself and about life, challenging your self-limiting beliefs and negative self-talk, and developing a more positive self-image. Making the effort to take care of your mental health will also help to reduce stress and boost your mood.
Self-care is never a selfish act—it is simply good stewardship of the only gift I have, the gift I was put on earth to offer to others. ~ Parker Palmer
It is also important to surround yourself with people who are stimulating, supportive and encouraging. It is also important to practice self-compassion. This involves being understanding and kind to yourself, even when you make mistakes. It is important to recognize that you are doing the best you can, and to forgive yourself for any mistakes.
Finally, it is important to engage in some form of spiritual practice. It is impossible to truly love ourselves if we do not honor ourselves as spiritual beings in human form. Taking care of your soul is equally as important as taking care of your mind and body.

About The Author: Zondra

Zondra is a highly successful Intuitive and Life Coach, dispensing her unique gifts she's developed over the last 20 years. Zondra acts as the remote control in the hands of her clients, helping them to select the best channel for their dream outcome to appear. A 5th generation psychic, her innate psychic gifts and her curious nature allowed her to explore and master NLP and Mental Training to incorporate coaching techniques that blend beautifully with Tarot. She's advised many on national and international markets and has experience serving companies in Portugal, UK, Ireland, Norway, Sweden, Denmark, Brazil, and in the US. She uses her experience to benefit others, to help them find ways to make real and important changes in their lives. So, if you'd like to change your life channel pronto, you've just reached the home of a very compassionate, non-judgmental practitioner, gifted in helping you manifest the life you'd prefer to be living. Zondra can be reached at PsychicAccess.com.