Astrology Forecast April 17 – 23, 2023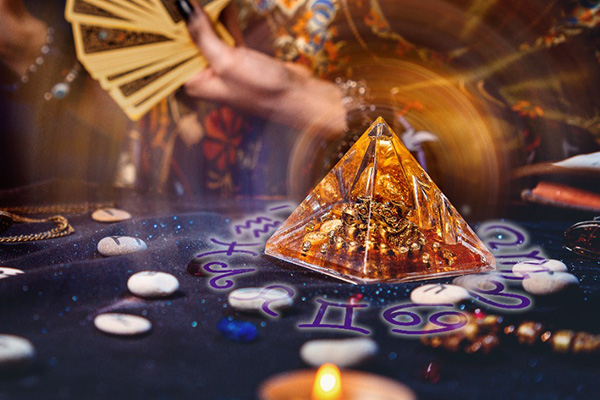 An interesting astrological week lies ahead as the Sun moves into Taurus on Thursday, followed by an Aries New Moon Solar Eclipse. If you have placements in any of the cardinal signs, namely in Aries, Cancer, Libra, and Capricorn, this first solar eclipse of the year will affect you more.
Tomorrow afternoon the Pisces Moon conjunction with Neptune may cause us to be distracted and immersed in daydreams, as well as overly sensitive, emotional and even anxious. Keep calm and try to stay focused until the Moon transits into Aries tonight to restore our mental clarity, energy levels and confidence to take on life's challenges.
Leading up to the Solar Eclipse and Sun sign transition on Thursday, tomorrow and Wednesday's Aries Moon will cast excitement in the air. We'll feel a signigicant change is coming, even if we don't know what it is yet.
Thursday's hybrid solar eclipse in Aries is a rare and beautiful phenomenon, as it is both a total and an annular eclipse. During an annular eclipse the edge of the Sun remains visible, creating a lovely bright ring of light around the shadow of the Moon.
This solar eclipse is a powerful time to review our dreams and goals, set clear intentions, and embrace new possibilities. If you need a significant breakthrough in your career, business or romance, then make the most of this potentially life-changing energy with a prayer, meditation, affirmations, or visualization. This is also the second Aries New Moon in just three weeks, so it reaffirms the energy of the previous, encouraging us to put ourselves out there and create new magic and miracles!
To add to the erratic energies of this week, Mercury will also be slowing down to go retrograde on Friday in the sign of Taurus. With everything going on, it's best to proceed with caution and be alert to avoid accidents and misunderstandings.
The good news this week is that Friday and Saturday's Taurus Moon will help to ground and center us physically and mentally.
Good ways to spend a Sunday under the gregarious Gemini Moon is to socialize with friends, browse the internet, or catch up on those binge-worthy TV shows you've been meaning to stream.

About The Author: Susyn

Susyn lives in New Mexico, and offers Psychic Guidance, Astrological Insights and Channeled Messages that will change your life! Her credentials are top-notch and include a doctorate in metaphysical studies and certifications from The American Association of Professional Psychics and The American Tarot Guild. She's also a published author, with two metaphysical books under her belt, and has authored numerous articles and horoscope columns. In addition to her readings, Susyn is also a mentoring practitioner who teaches others how to master their own gifts, raise their vibrations, and empower themselves. A sought after guest on numerous radio programs, she has also hosted her own radio show. If you're looking for one of the truly bright shining stars who can also read them with an accuracy that will astound, look no further. You can find Susyn at PsychicAccess.com.