Astrology Forecast August 8 – 14, 2022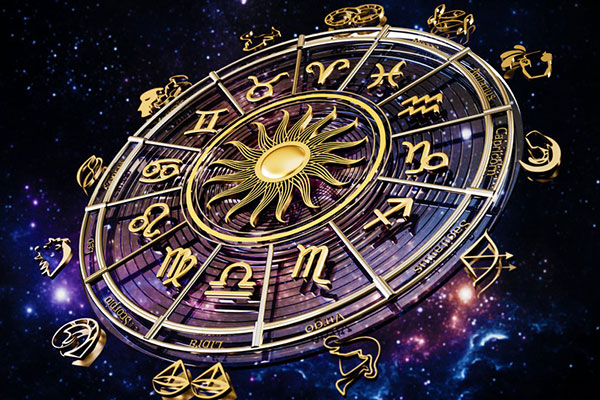 Getting the week started may prove challenging this morning with a Sagittarius Moon square Neptune in Pisces, as well as a Venus in Cancer opposition with Pluto in Capricorn. Make every effort to guard against laziness, self-indulgent behavior and a passive attitude, as it may set things back for the rest of the week. It will however be all work and little play by this afternoon, as the Moon shifting in Capricorn will insist we now get down to business and make things happen!
The Capricorn Moon will keep us under pressure to perform until Thursday, when the Aquarius Full Moon insists on a sudden shift in direction amplified by Venus moving into fiery Leo. This combination will bring out our fiery and dramatic personality traits, tempting us to put work on the back burner and let our passions and imagination carry us into another dimension. Venus in Leo also lures us into seeking beauty and pleasure. Be careful not to over-indulge and remember that less is more.
The trend continues Friday afternoon with the Moon moving into Pisces causing us to be dreamy and somewhat self-absorbed. Friday evening's Pisces Moon sextile with Uranus in Taurus is however a social highlight for the week, as it will be a great time to go out with friends and have some fun! Alternatively, it will also be the perfect evening for a romantic date night of 'Netflix and chill' with that special someone.
The remainder of the weekend will continue to unfold under a karmic Pisces Moon, calling us back to ourselves to spend a few days soul-searching and connecting with our higher source. It's one thing to come up with a great plan, and yet another to empower it by joining hands with spirit to manifest our dreams, so let's make it a point to engage Spirit in our plans for the future, to assure they come to pass in the greatest manner possible.
Read Susyn's daily horoscope for your zodiac sign now on our website at: Daily Horoscopes By Susyn.

About The Author: Susyn

Susyn lives in New Mexico, and offers Psychic Guidance, Astrological Insights and Channeled Messages that will change your life! Her credentials are top-notch and include a doctorate in metaphysical studies and certifications from The American Association of Professional Psychics and The American Tarot Guild. She's also a published author, with two metaphysical books under her belt, and has authored numerous articles and horoscope columns. In addition to her readings, Susyn is also a mentoring practitioner who teaches others how to master their own gifts, raise their vibrations, and empower themselves. A sought after guest on numerous radio programs, she has also hosted her own radio show. If you're looking for one of the truly bright shining stars who can also read them with an accuracy that will astound, look no further. You can find Susyn at PsychicAccess.com.