Learning To Check In With Spirit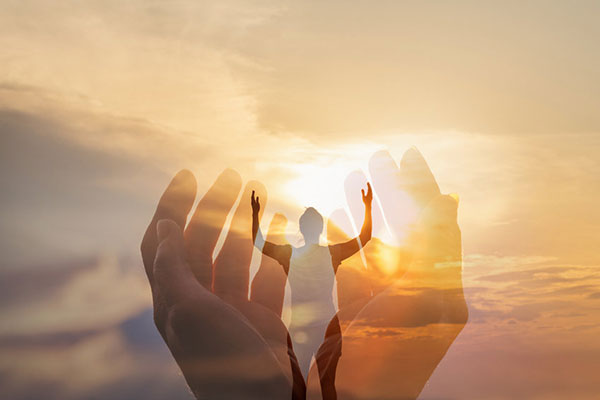 It is likely you have a friend, co-worker or relative that is in an unhealthy or even abusive relationship. We all know people who are kind, sweet, giving, and thoughtful, who become involved with emotionally absent, dysfunctional, abusive partners.
I know someone who is currently in such a situation. Her loving nature and generosity far exceeds anything I have ever experienced in another person, and I count myself exceptionally lucky to have her as my friend.
We have known each other for many years, but have only recently developed a much closer relationship, because we have both experienced a deep loss in recent years. Grief and bereavement becomes somewhat more tolerable if one has a close friendship in which you can safely express and share your sorrow.
Judging by my friend's gentle, kind nature one might expect she would be with a life partner who has similar traits and appreciates her, but shockingly she is in one of the most toxic relationships I have ever encountered. She is not being physically assaulted, but she is subjected to unbearable verbal and emotional abuse.
It has been going on for a very long time. I continue to offer her my unconditional love and support but feel at a loss beyond that. I have asked her why she is still in that situation with so very little to indicate there will ever be any miraculous changes? But she has always evaded these questions.
Recently, she finally confessed her reason for staying with him: she is worried about what people might think and say if she leaves him! I asked her what people? She replied, her friends and family. They might find fault with her for breaking up the family.
That inner voice has both gentleness and clarity. So to get to authenticity, you really keep going down to the bone, to the honesty, and the inevitability of something ~ Meredith Monk
The only question I could then ask her was: is this fear coming from ego, or spirit? Well, that certainly took the wind out of her sails!
The truth is there is only one voice we should always prioritize over the opinions and judgments of others, and that is our inner voice. Our inner being, the higher self, our soul, is the only reliable source of personal truth we will ever have in this lifetime. I have since been guiding my friend towards reconnecting with her inner guidance and rediscovering her personal truth and self-trust.
I have since witnessed a gradual shift and transformation happening with her. I believe in due course she will be divinely guided to make wiser choices and transformative decisions for her highest good.
The best thing anyone can learn do for themselves in this life is to regularly 'check in with spirit,' because it keeps us safe and guides us to greater heights. For this purpose we all need some form of spiritual practice. If you have not yet found yours, today may be a good time to start exploring the possibilities. It will change your life for the better.

About The Author: Kitty

Kitty is a Canadian Intuitive, born into a large family of clairvoyants and clairaudients. A local celebrity, she's been giving accurate predictions in her paper for over fifteen years now, and is often called upon to lead séances and provide readings at Psychic Fairs in Vancouver. A trained counselor, she combines her natural Gifts to detect blockages at their root, and provide detailed psychic information and practical advice for success and happiness. She's helped locate missing items and people, has communicated messages from loved ones who've passed on, and communicates with two Sacred Celestial Beings who are unerring in the startling information they provide. If you'd like to connect with this remarkable Intuitive, whose talent spans generations, you can find Kitty at PsychicAccess.com.