Nurturing Your Psychic Child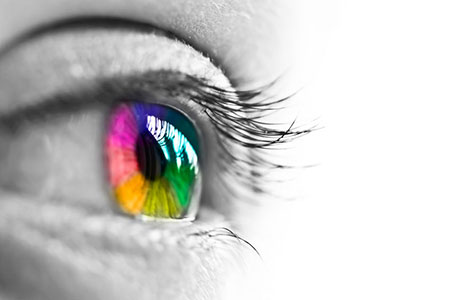 Have you ever noticed how young children, especially before they enter school, are full of wonder, curiosity, and awe? And did you know some children are born psychic? Sadly, only a few children continue to use and refine their psychic gifts as they get older, as their sense of wonder diminishes. As a parent, guardian, or mentor of children, it's our responsibility to engage with our young psychics to nurture and protect their gifts.
It may be our first urge to dismiss their imaginary friends, conversations with departed loved ones, or remembrances of past lives as 'fantasies' or the result of an 'overactive imagination.' Instead of this, gently encourage your child and ask questions. What they are experiencing is very real and may not entirely make sense to them.
For example, show them family pictures of ancestors. They may be able to show you whose spirit is guiding them. If they are curious about a particular time in history (a past lifetime), a family trip to the library for some good books or documentaries about that time can be a great learning experience. Imaginary friends, which most children seem to have at a young age, may actually be angels or other spiritual guides.
Some children also have deep intuition or psychic sight, which may unnerve the adults in their lives. Perhaps your child has specific dreams or instinctively knows things which they should not. It is important that instead of reacting with fear or anger, you respond with empathy and encourage and to talk about whatever is on their mind.
Instead of simple 'yes or no,' or closed questions, ask your child how they are feeling and what you can do to help them. These dreams, visions, or prophecies can be cryptic and not easily understood. The fledgling psychic may feel overwhelmed or scared by what they see. If a child feels they can confide in you, and trust you, they will be more willing to use their gifts.
There are special, strange gifted people in the world and they have to be treated with understanding ~ John Knowles
Of course, the most important thing we can do is simply encourage the psychic child in our life to embrace their abilities. In school, most children are encouraged to think only logically and analytically. This is not how the psychic senses and the spiritual realm work, and it is the main reason why children's gifts usually diminish or disappear once they start going to school.
Children also want to fit in with peers and may be afraid to be seen as weird or different. Let them know they can talk to you about anything. Make metaphysical and spiritual practices a family activity whenever possible and be willing to admit you don't have all the answers.
For birthdays or holidays, consider gifts like books, films, art supplies, journals, or items which will help your young psychic along their journey. If you are a parent, teacher, or anyone who cares for young children, let them know you believe in them and their special gifts. Affirming them this way will build and grow their psychic ability as they grow up.

About The Author: Mystic Shelley

Mystic Shelley is a Psychic Medium. She has been reading for over 15 years helping and guiding people. She uses my 8 spirit Guides during her readings. She reads in the area of love, relationships, career, money and all matters of love. She will give you only honest and direct answers. Get a reading with Mystic Shelley now at PsychicAccess.com


This site uses Akismet to reduce spam. Learn how your comment data is processed.