Old And Worn, Or Shiny And New?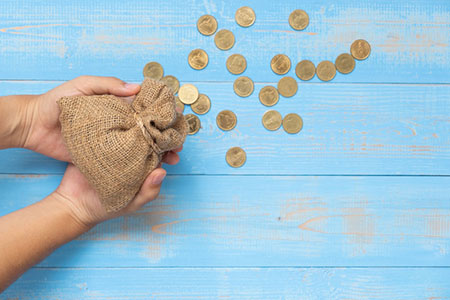 My dad was an avid coin collector. This is probably why I have the habit of collecting spare change to look at the dates or any flaws on each coin. I guess it's in my DNA.
One of my favorite memories of my dad is sitting at his antique roll-top desk looking at his coins with a magnifying glass. Some coins were old, dirty, beat-up, others new and shiny. It is easy to be attracted to the new and shiny coins.
I remember my father telling me some of the ones that look so old and ugly are sometimes worth much more than they may appear to be. When we go on looks and youth alone, the old, tarnished silver dollars in our lives might look like they are not worth much, but sometimes they are priceless.
My dad always said, "One man's trash is another man's treasure." After he had passed, my mother took some of his silver dollars in for appraisal and much to her surprise some of the silver dollars were worth thousands.
When I am doing readings, my dad, who is now in spirit, will sometimes come through to show me a certain old coin. It is my personal psychic symbol meaning the person I am reading for has something, or someone, in their life that may seem 'old and worn-out,' but worth much more than face value.
It is human nature to choose things that are bright, new, young and shiny. Sometimes we make bad life choices regarding people, places and things on appearance alone. I once bought a sports car for the way it looked. It was red and looked feisty, but it was not a great choice for the snow and ice we have here during the winter. Totally impractical. What was I thinking!
I have been reminiscing about my dad a lot lately. I asked him once if he could only live in one of his former houses, which one would he choose? Without hesitation his answer was the old family house in Maine. He was the third generation to own that house. "Why the old house," I asked. His reply, "There is nothing in the Florida house I cannot replace. The old house has memories that are irreplaceable and priceless, right down to the wood and square nails that hold it together."
More and more, there were no revelations, but simply the uncovering of truths long known but dimly remembered. Everything had been written long ago. There was nothing truly new in the world, but only the slow, circular march of time that revealed the old things once again ~ Cinda Williams Chima
When it comes to spiritual work, both the old and seasoned and the young and new can be equally good. If a psychic medium has been at it for many years, we must assume they are good at what they do. I do agree. If you have been in service for a long time, you definitely develop your skills and style of delivery. You also recognize and understand what spirit is communicating more easily and accurately. However, some of my young students are naturals, or what I call a or 'quick study.' They simply trust what they get and are not afraid to share it. So, maybe age and experience are not necessarily guarantees for excellence, but talent, life calling and soul purpose may very well be.
One valuable life lesson many of us must learn is no matter how old or young, or skilled or inexperienced you are, you can never please everyone. One time when I was working at a psychic fair, a woman stopped to talk with me. She was unsure who to choose for a reading. I advised her to look around and sit with someone who intuitively feels right for her, but I just knew she would be back. Sure enough, about 20 minutes later, she came back and asked for a reading with me. In the end, we had good chemistry, but I am sure the guy working right across from me could have given her just as good a reading, although he had only been practicing as a psychic medium for about two years.
Another question I get asked often is, how will I know what house to buy? Nine times out of ten spirit says the house will choose you. Okay, what does that mean? Well, the energy and the resident spirits there will make you feel right at home the minute you walk in. I believe both new and old houses all have spirits that reside there. They just do not always make themselves known to people. There is just something about the right house pulling you to it in your heart, no matter how old or new it may be.

About The Author: Elizabeth

Elizabeth's talents go back several generations. She found her own gifts and embraced them at an early age, recognizing the difference between herself and most others around her. She's since honed and mastered many metaphysical practices, providing hypnotherapy, Psychic Mediumship, Mysticism, and Hypno-Reiki to her clients in Maine, and in areas around the US and in Canada, where she travels. A lover of pets, they are her greatest teachers and these unconditionally loving creatures often chime in on a reading in addition to the Angels, Guides and loved ones who provide resolution and answers for each of her clients. Elizabeth is also an author with much spiritual wisdom to impart and is currently working on a book. If you'd like to be a recipient of her unique Psychic Wisdom, find peace and receive answers that will also benefit your highest good, you can reach Elizabeth at Psychic Access.