Astrological Forecast January 11 – 17, 2021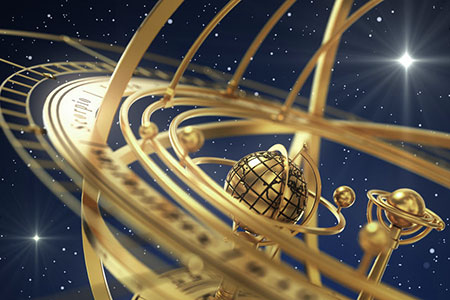 You will be up and running early this morning under the diligent Capricorn Moon, plowing through projects at record speed! There's an additional boost coming tomorrow, as we welcome in a Capricorn New Moon with open arms.
Get done what you can though, as the Moon moves into Aquarius on Wednesday and casts an unpredictable tone to the remainder of the workweek.
Uranus turns retrograde on Thursday, reminding us to be diligent with our new year resolutions, especially those that involve getting healthier, losing weight, and improving our finances.
After a busy busy week, we'll get to step back and relax under this weekend's Pisces Moon, as it encourages us to go inward and tend to our spiritual selves.
Meditating, journaling, and venturing out into nature are all great ways to embrace the soulful vibes of this weekend.
About The Author: Susyn

Susyn lives in New Mexico, and offers Psychic Guidance, Astrological Insights and Channeled Messages that will change your life! Her credentials are top-notch and include a doctorate in metaphysical studies and certifications from The American Association of Professional Psychics and The American Tarot Guild. She's also a published author, with two metaphysical books under her belt, and has authored numerous articles and horoscope columns. In addition to her readings, Susyn is also a mentoring practitioner who teaches others how to master their own gifts, raise their vibrations, and empower themselves. A sought after guest on numerous radio programs, she has also hosted her own radio show. If you're looking for one of the truly bright shining stars who can also read them with an accuracy that will astound, look no further. You can find Susyn at PsychicAccess.com.