Connecting With Loved Ones In Spirit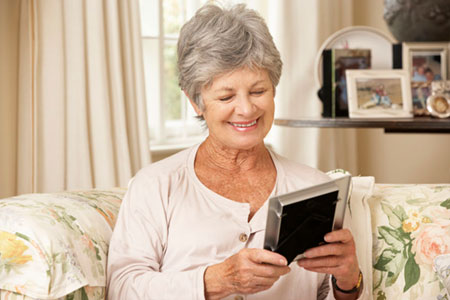 We can connect at any time with our loved ones who are no longer in this world. They are with us always, no matter where we are. Whenever you feel the need, you can communicate with them, be it a grandparent, parent, sibling, best friend, or anyone else who you had a meaningful relationship with while they were alive.
Connecting with our loved ones in spirit is not as complex or difficult as it may seem. You just have to believe you can, and you absolutely will. You can project yourself in your mind to any place you wish. It can also be a time in the past, that you wish to revisit. We have the power of our mind and if we only use it we can go wherever and visit with whomever whenever.
If you have the desire to see them again, you can ask for them to visit you in the dream or in the astral realm, or you can go into a meditation and visualize, and connect that way. Close your eyes. Remember them, as they were in life. Recall the feelings that you experienced when you used to be around them, the love that you shared.
Your heart may start to feel 'tingly' and you may start to hear their voice. You may even receive a message from them. They may tell you how much they love you. And they do. Always. It is that very feeling of love, that true, pure emotion, that connects us to those we love on the Other Side. Love is the very energy that created everything.
Do not ever feel hopeless that you are disconnected from or abandoned by your loved ones. They are a part of you forever, and they are right where you are now. They merely exist on a different plane now.
Goodbyes are only for those who love with their eyes. Because for those who love with heart and soul there is no such thing as separation ~ Rumi
To feel them more deeply and to hear their voice to see them, close you eyes and travel to them by simply connecting, again, with the emotion of love. Welcome them in, and tell them what you need to say. Ask them for their help and guidance.
We are each deeply connected to those in our particular soul group. We are never far from those we love. For they are our soulmates. Even if we only are with them for period of our life in the physical realm, once we are no longer sharing the same plain of existence we can still connect through the power of our mind, heart and our soul. One part of it is belief and faith, and the other part is unconditional love.
So, have a reunite today with someone you have not seen in a bit for whatever reason. Tell them you love them. Odds are they are just waiting for you to invite them, so they can step in and reconnect with you.

About The Author: Moon Goddess

Moon Goddess is a third generation empathic healer and seer. She started to give healing readings to people more than 20 years ago. She has always been interested and studied all things metaphysical from a young age. Being hypersensitive she can feel and see things before they happen. Utilizing the Tarot, and with the help of her Guides, she is a source of support for many people all over the world. After he passed over, her grandfather kept his promise and came back to say goodbye and gave her the most amazing experience. Moon knows there truly is a Heaven, and it is wonderful! Sharing her experience has helped many people after they have lost someone, or anyone experiencing some form of grief. Get a reading with Moon Goddess now at PsychicAccess.com.


This site uses Akismet to reduce spam. Learn how your comment data is processed.