The Empowered Empath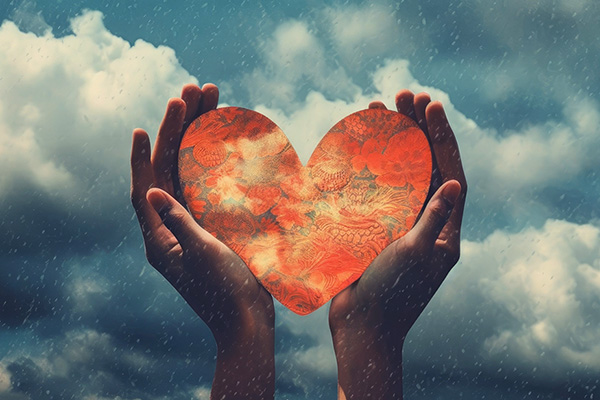 People are naturally drawn to empaths. They tend to open up and pour their souls out to the empath, instinctively knowing that their secrets are safe and that there will be no judgment or condemnation. This is great, unless you are the empath who is constantly feeling burned out and exhausted from the burden of keeping everyone around you happy, with no one to talk to yourself.
I've been doing readings on PsychicAccess.com for more than a decade now, and in that time I've had the privilege of reading for many people who are born empaths but were unaware of their innate gifts and abilities. They have since grown exponentially in their awareness and have learned to trust what is at the core of their being.
Not only have they become aware of what makes them so different, they realize that they are not 'crazy' or 'too sensitive' or 'imagining it.' They have been told such things all their lives, but now they can trust their very keen intuition and know that they are usually right on the money.
The moment empaths embrace their true, gifted nature, the gut-wrenching anxiety, tension headaches, and other health problems begin to subside. Their confidence soars. It is wonderful to observe this newfound self-empowerment.
But the openness and courage required to do this kind of soul searching is not easy. It takes determination, and it's not for the faint of heart. Not to mention the difficulty of cultivating the patience required to learn where and when to say what you feel and know. Sensing the outcome of events or relationships, or more importantly, knowing that something is going on with someone before they know it, can be very challenging.
If you're an empath, know how important it is to take care of yourself first in order to be able to help others. Sometimes there is only so much you can do for others; you might even be doing everyone a disservice by stepping over boundaries ~ Catherine Chea
However, knowing that when we walk into a room and sense tension or know something is going on, and not having to try to ignore or bury those feelings, opens up a very powerful sense of freedom for the empath. Instead of avoiding social gatherings, quitting a job, or leaving a relationship, empaths can use their gift to influence positive outcomes, foster healing, encourage mutual understanding. More importantly, the empath's gifts of compassion, forgiveness, and understanding make life more enjoyable all around.
Empowered empaths have found the core of who they are. They are comfortable with their gift and use it in ways that benefit not only themselves, but others as well. Healthy boundaries are drawn; saying no becomes guilt free; sensitive hearts are no longer afraid to be open; and life begins to move forward instead of in a dysfunctional emotional pattern that repeats the same cycle over and over again.
How wonderful and what a privilege to witness.

About The Author: Angelic Heights

Empathic, intuitive, psychic from a very young age, Angelic Heights (Gail) learned well the importance of using her gifts for the highest good. Marriage and a career in the paralegal field occupied her until her early 30's. Accurate, compassionate and direct, her focus now is entirely on enlightening, uplifting, inspiring and guiding those who seek her counsel. Gail believes that it is as critical to understand the energy of the people we choose to be involved with. Regardless of the nature of the issue, whether it be romance, career, business, or family, the essential needs of every client always come through clearly in her readings. She is able to hone in very quickly on major concerns and deliver accurate messages and solutions to problems. Get a reading right now with her at PsychicAccess.com