2011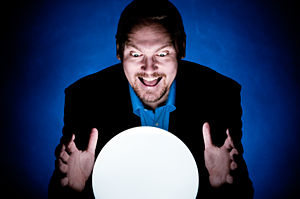 The year 2011 has kicked off with yet another batch of psychic predictions from all over the globe. It has become an annual tradition to predict as much doom and gloom as possible, and this year the custom was once again upheld with much enthusiasm and zeal.
The usual depressing prophecies and upcoming disasters were numerous this year, coupled with some mindless trivia about celebrities and movie stars. Why? Because bad news and gossip sells. It is what most people like to hear and it is what most people like to fear. Scientific studies have shown that people prefer bad news in the media. They find it more interesting, respond to it more often and remember it much longer. They also pass the news on to others at a much faster rate. I guess it is in our nature, because knowing the bad news before everyone else might just give us a better shot at survival. Continue reading →
Posted in

Astrology, Conscious Creation, Divination, Horoscopes, Law of Attraction, Life Design, Lightworkers, New Age, New Earth, Psychic, Psychic Readings, Self-Help, Spirituality
|
Tagged

2011, 2012, astrologer, Astrology, beliefs, blessings, Career, co-creation, creation, destiny, Enlightenment, evil, faith, famous psychic, fear, future, genuine psychic, gifted, good, happiness, humanity, inner guidance, Intuition, joy, Law of Attraction, Lightworkers, manifesting, mankind, Mayan calendar, media, medium, mediumship, negative energy, New Year, news, planet earth, positive thinking, pre-destination, precognition, predictions, premonition, professional psychics, prophecies, prophet, Psychic, psychic medium, psychic predict future, real psychics, reality, reputable psychic, scam psychics, selflessness, shaman, skeptics, spiritual awareness, spiritual messages, Spirituality, true psychics, truth
|
1 Comment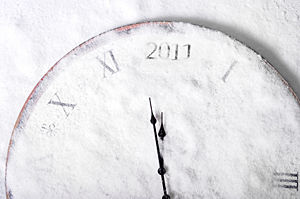 The holidays have come and gone, and we are all back in the saddle again. Life goes on.
I am looking out of my window from the warmth of my living room. I see the snow coming down and blanketing the ground and trees. It is really making everything look so beautiful.
What was once muddy and dirty looking is now blanketed with white snow, making everything look so pure, new and refreshed. We now get to see the landscape with a clean new slate of snow, much like the brand new start to another promising year. Continue reading →
Posted in

Conscious Creation, Law of Attraction, Life Design, Meditation, Self-Help, Spirituality
|
Tagged

2011, attitudes, beauty, change, Creator, Divine, emotions, energy vibration, feelings, future, God, happiness, higher consciousness, higher self, holiday, joy, life, Life Design, life lessons, life purpose, Lifestyle, Meditation, nature, New Year, positive thinking, rebirth, spiritual awareness, Spirituality, thoughts, transformation
|
Leave a comment