Archive for November, 2010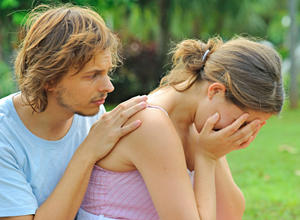 I had the most interesting and heartfelt psychic reading the other day. Once it was over, I thought about my responses as a reader for this particular subject matter and how we live and, hopefully, learn.
This was a case of lost love come back around again, after many decades of separation and years of wondering 'what if?' My client had loved and lost her soulmate when they were mere teenagers, many moons ago.
The parting had not been a willing one for either of them, but as we all know our parents' opinions when we are a certain age tend to determine our decisions and actions. The two parted ways and each went on to lead their own lives with other people, but in their hearts they never forgot each other. It took a long time, but their paths crossed again – this time with life at the helm of this ride, as opposed to their parents' wishes and decrees.
Their original parting was so painful for the woman that, although she was so happy to see him again, she could not help but react from a perspective of fear and panic. She approached their reconciliation from the then place, which was one of loss and confusion. Read the rest of this entry »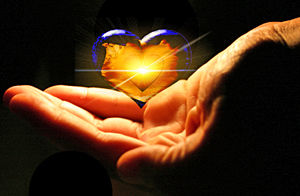 You may be familiar with the myth about the city of Atlantis and the civilization that is believed to have once lived there.
The inhabitants of Atlantis are also believed to have been very advanced spiritually, much more than we are today. They were a psychic people and possibly communicated telepathically. They were able to build amazing structures and move impossibly large objects, and also do other amazing things that would be unheard of at that time.
The Atlanteans also used crystals, like some of us do today, and they had a higher spiritual or cosmic consciousness. It certainly must have been a very saintly realm.
But, as the story goes, there came the influence of a dark, negative energy that made material things look more and more attractive to this advanced people. They turned to material desires and increasingly sought material gain and self-indulgence. Read the rest of this entry »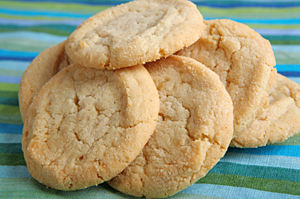 Our 'One' Universe is made up of two aspects. It consists of a field which has components with no mass. This is known to us as space, or the immaterial. The second component is the things that are in this field, namely matter or the material.
The fascinating thing is that elements of this field (what is our cosmic backdrop) are the same as the elements comprising the matter of what manifests in this field (what is in the cosmic backdrop).
So how do we tell them apart?  What makes them distinct? Well, one could picture it using the following imaginative explanation. The 'Great Force of Intelligent Love', or 'The Great Cosmic Baker', uses thought, love and creativity to take elements from the field. These are mixed together in a holographic pastry bag and then squeezed out onto a holographic pastry sheet, namely our current plane of existence. Read the rest of this entry »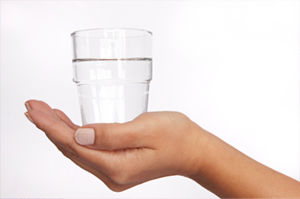 "Is the glass half empty or half full ? " Most people have heard of this philosophical question about choosing a viewpoint regarding the glass and its contents. But, this esoteric exercise is actually about more than the obvious either/or observations . . . because we can also comprehend from this question that duality arises at midpoint within the glass and that it is actually both half empty and half full at the same time.
Another observation from this exercise is that it is about more than being compelled to show preference for just one of our contrasting attitudes about life . . . because we can also comprehend from this question that duality also arises from the midpoint of our emotions and that our perceptions are potentially positive and negative at the same time.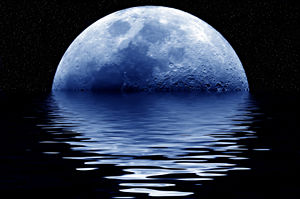 Oh, the Moon! How I love the Moon. What's not to love? I love watching the moon dance on the lake's surface outside our home or just to observe it in the night sky. It is so healing to me.
I remember going outside and just basking in the light of the Moon. I remember waiting for it to be full and then putting a big bucket of water in the garden. I would let the light of the Moon reflect on the surface and I would prop up my feet on either side of this and just go into the alpha state and meditate.
To this day I will wash my precious stones, like my moonstones and agates, with salt water. After that, on a Full Moon, I will let them absorb the light. I feel it recharges and cleanses them.
I always agreed with the school of thought that the Moon affects the fluids in our bodies, just like the tides of the ocean. I also view the Moon as a lovely lady who is in charge of our emotions and feelings; she is the 'bringer of moods'. Read the rest of this entry »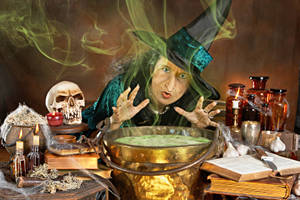 In my line of work there is often an unhealthy obsession with the concept of evil. It appears we are simply not able to rid ourselves of this 'thing' we seem to have for the boogeyman (here in my country known as the tokoloshe).
Just the other day I was listening to a radio psychic scaring the living daylights out of his unsuspecting caller. She just wanted some career advice, but instead he was hell-bent on convincing her that her home was infested with evil entities. His charming co-host also jumped in to offer some old-wives' cures for getting rid of all the demonic forces. Truth be told, the only disturbance I was picking up on was the fact that the poor, freaked out woman would not be getting much sleep for weeks!
Now, don't get me wrong. The struggle between good and evil is very, very real. It is a fundamental component of the human condition. It is also the basis of all Creation. It stems from the duality found in every important aspect of our expanding Universe: dark versus light, life versus death, night versus day. Light needs the presence of darkness to be truly visible and meaningful. Read the rest of this entry »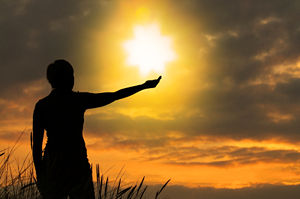 Enlightened beings feel powerful because they are allowing and connecting to an unlimited source of energy. The Divine Energy is unlimited and available to all who seek it. It is continuously pouring forth. Just like the Sun, it has never stopped shining since the beginning of time.
Enlightened beings use all of the energy available to them to manifest the Truth. ­It is not used to carry the veils of illusion into their reality. Each and every time they make a healing change in their reality they free up energy that can be applied to the Truth instead. Imagine how powerful and limitless you can be if you did the same. True ageless power, not the illusory power bought with money, status or material possessions. That is what we should all be going after. Read the rest of this entry »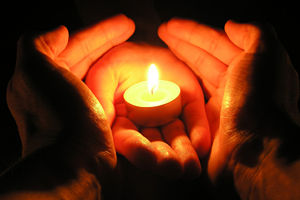 Casandra Eason writes that psychic powers are not intrinsically good or evil, but they can be used either positively or negatively.
Before, during and after psychic readings, either in person or via the phone or chat rooms, there are ways to protect both the psychic and the client. This ensures that only the highest good of all is being served and that all psychic energy present fosters a safe and positive atmosphere.
Protective methods and techniques come in all shapes and forms. There are, for example, invocations of arc angels and guides that can be read, special prayers that can be said, crystals that can be placed strategically, sea salt that can be dispersed, creative visualizations that can be used, and much more.
Whatever systems of psychic protection and shielding are used, it is very important to keep oneself and one's clients safe from psychic attack and intrusion while a reading is in progress. Read the rest of this entry »