Daily Archives:
September 15, 2022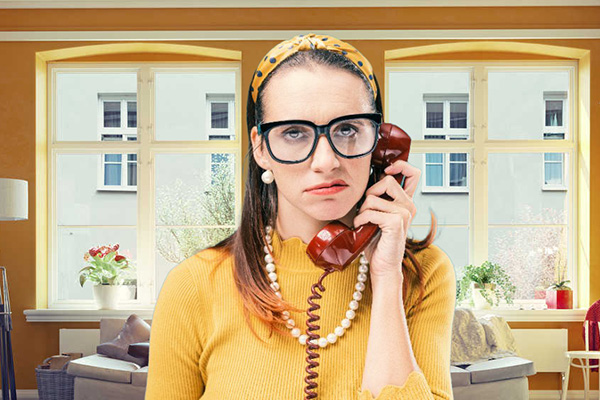 We have all had a frustrating conversation with someone that was just not listening at all. I call it 'the lights are on, but nobody is home' conversations. In my opinion the world would be a better place if we all communicate more clearly, sincerely, and kindly.
I have one friend with whom it is very easy to tell that she has checked out of a conversation. She gets that blank look in her eyes, vaguely staring into the distance, drifting off into her own thoughts. Then it becomes utterly pointless to continue the conversation with her, as I might as well be talking to myself.
One sure way to tell if a person has checked out of the conversation is when they keep checking their phone. How rude is that? What could possible be on that phone screen that is so much more important than a heartfelt, meaningful conversation with a friend?
During the pandemic, I did not see one of my best friends for more than two years. When we finally met up after all this time, she spent most of our time together checking her phone messages and scrolling her social media feeds. I guess I missed her company more, than she did mine.
Of course, we all 'space out' in conversation sometimes, but if it happens constantly then it may be time to find out why? One of the biggest challenges in any relationship is when people feel they are not being heard. Clear communication, sincere interest, and active listening are vital ingredients in a caring, supportive relationship.
Another important aspect in any conversation is our tone of voice. It is often not what we say, but how say it that matters most. It is always amazing to me when I hear someone talk to strangers in a manner and tone of voice that is much kinder and more sincere, than the tone they use with the people closest to them.
Posted in

Life Design, Lifestyle, Lightworkers, Psychic Readings, Technology
|
Tagged

advice, choices, communication, courtesy, denial, disappointment, friends, friendship, guidance, honest psychic, information, listening, obsession, professional psychics, psychic advisor, psychic consultation, psychic guidance, psychic junkies, psychic reading, psychic wisdom, reading, relationship, self-delusion, self-sabotage, social life, social media, spirit messages, spiritual advisor, spiritual guidance, spiritual messages, spiritual truth, technology, truth
|
Leave a comment