Daily Archives:
September 16, 2022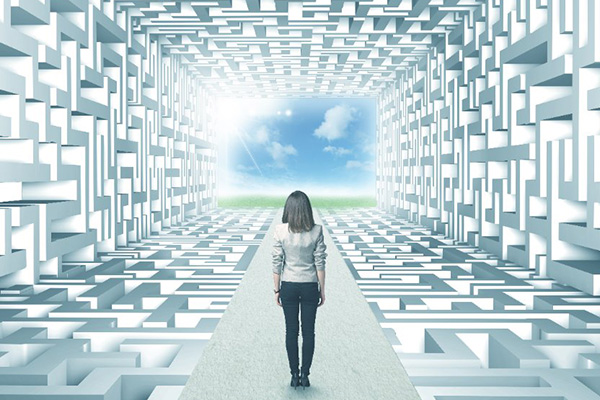 We often say things are 'meant to be,' or it was 'fated' and therefore out of our hands entirely. But is this really true? How much of what happens in our life is pure luck, chance, or predestined fate? How much of our destiny do we actually control?
Many people also believe that we are able to manifest whatever we want. But how is this even possible if there is such a thing as fate? If predestination or divine will rules part, or even most of our life, then surely there must be limitations or restrictions to what we can manifest?
Well, not exactly. There is fate, but there is also free will.
It is my understanding that fate is related to our karmic life lessons, while free will is our capacity to make choices and manifest aspects of our life as we desire. Many people do this unconsciously most of the time. However, as much as we have free will, the karmic lessons we have to learn are still woven into our life choices and integrated with our manifestations.
So, some aspects of our lives are indeed fated certainties. For example, experiencing certain major life events or traumas. These immutable, unchangeable events or outcomes are related to the karmic lessons we have selected to work through in this lifetime.
If a chosen karmic lesson is, for example, is tied to the experience of infertility it may be 'fated' that the person who chose this path will not be able to have children of their own in this lifetime, or will at least struggle to do so. This is an example of how a karmic lesson can limit or restrict manifestation. But, while it may preclude the experience of parenthood in this lifetime, it does not block the potential manifestation of parenting experiences – there are other options open to becoming a parent, such as adoption, fostering, or a blended family.