Daily Archives:
September 29, 2022
Published
September 29, 2022
|
By
Shani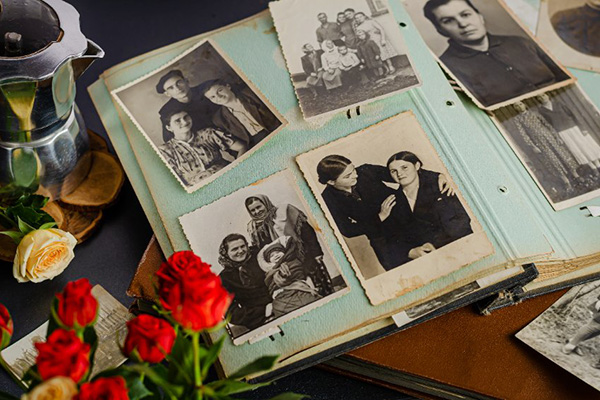 The ancient tradition of ancestor worship is a powerful, yet often misunderstood spiritual practice. It is typically viewed as a form of idolatry, mainly because of the inaccurate use of the term 'worship.'
In truth most cultures practicing such rites do not refer to it as 'ancestor worship.' The more appropriate terms to use is 'ancestor reverence' or 'ancestor veneration,' because it is about living descendants paying respect to and seeking the guidance of their loved ones in spirit.
It is a common practice among indigenous people and an integral component of most shamanic traditions. It is not the same as the worship of gods or deities.
In fact, as a spiritual practice it is not much different from looking at old pictures of departed loved ones and rememembering them fondly. We might even tell them how we miss them or share our problems with them. Some of us have even asked them to help us find solutions to problems, or pull a few strings on our behalf from the Other Side.
Although I cannot say I have any special reverence for my ancestors, I do respect them for all the trials and tribulations they experienced while they were in this life. In my ancestral lineage there were courageous prisoner-of-war experiences, the conquering of grievous setbacks and material harships, and even suicides, to mention but a few. Several of my predecessors had truly unique, and even exceptional life stories that still dwell in my cellular memories.
The ancestral technique I use in my spiritual practice is similar to that of the Yoruba people of West Africa. My greatest connection is with my father, and he is the one I communicate with daily in the Yoruba fashion. You can create an altar or sacred space in your home for this purpose.
Posted in

Afterlife, Life Design, Meditation, Mediumship, Self-Help, Shamanism, Spirit Guides, Spirituality
|
Tagged

affirmations, afterlife, ancestors, beliefs, cellular memories, culture, deities, family, father, guidance, idolatry, life lessons, meditation, parents, prayer, relatives, rite, ritual, sacred space, shamanism, soul family, soul group, soul guidance, spirit communication, spirit contact, spirit guardians, spirit guidance, spirit guides, spirit messages, spirit realm, spiritism, spiritual growth, spiritual guidance, spiritual practice, spiritual traditions, spiritualism, spirituality, the other side, traditions
|
Leave a comment