Dealing With Ancestral Karmic Debt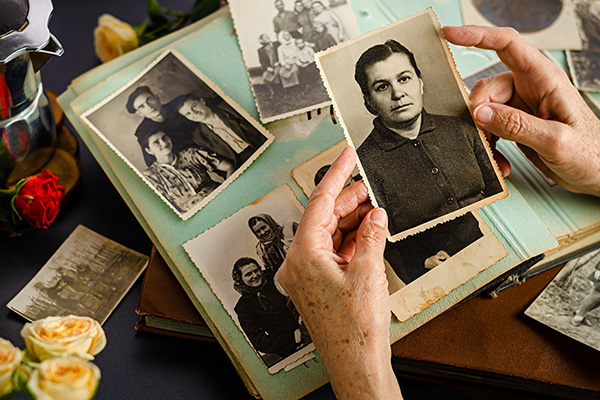 When a loved one crosses over, they transcend this dimension to enter the next. In the spirit dimension we revert from human ego consciousness back to universal consciousness, and our awareness is no longer limited by time and space.
I like to think of our constantly evolving soul or spirit as 'cookie dough.' When we cross over and revert to the broader perspective of universal consciousness, our soul energy is like a ball of dough that has been proofing for a lifetime.
As the Universe, or the Divine Cookie-Maker, rolls out the dough of our returning soul, there will be some karmic 'lumps.' These lumps are the unwise choices, mistakes, transgressions, missed opportunities, failures, crimes, and sins for which we didn't make amends during this lifetime. It then becomes our karmic debt.
Some of these karmic debts go back many generations and have become part of the ancestral legacy of our soul family. It has sometimes dire consequences for everyone we are spiritually connected to in this life and the next. It becomes a shared responsibility for the entire soul family, for which someone needs to step up at some point to break the cycle.
Making amends and striving towards karmic healing is therefore not just something we do for our own sake, but also for those that came before us, and especially for those who will come after us.
Our ancestors on the Other Side are also continually striving to resolve their karmic debts, and for this they may need our help and support. If we hold them, or ourselves, in a state of unforgiveness, they cannot move forward with their karmic healing, or the next stages of their soul journey.
If we make the effort in our lifetime to work on resolving not just our own, but also our family's karma, rather than denying or resisting it, we realize tremendous healing, power, and transformation for ourselves and our soul family.
Ancestors are benevolent beings who love us. You are their legacy, and they want the best for their progeny. Their own evolution in the Otherworld depends upon the completion of unfinished business or making amends for unkind acts or deeds that they may have committed during their lifetime ~ Steven D. Farmer
Since my mom passed four years ago, there has been a lot of karmic backlash to face, both on her and my behalf. It all began to manifest with little signs and signals every day, including appliances breaking down, challenging interactions with random strangers, and strife and conflict with family, exes, and friends. But peace and harmony is gradually being restored, as I pay more attention to my grieving process and practice daily spiritual self-care to deal with unresolved issues.
God, Source, Spirit…or the Divine Cookie-Maker does not hold grudges or keep petty scores. The lumps in our soul dough are forgiven even before it is rolled back out. What is needed instead is self-forgiveness, and for others to forgive us for our transgressions towards them, both in this life and next.
And this is true for all of us, for none of us are ever without lumps.

About The Author: Esther

Esther knows the best way to survive trauma is to keep looking for the positives in life! She left a successful career as a pharmacist in 2017, to help others see their way through the darkness. She honed her psychic gifts and developed strong counseling skills that helped thousands. She hosts her own radio show on Wednesdays and has been a sought after guest on other programs. An expert in Astrology and Tarot, she maintains a list of 250 personal clients, she's served over 2000 clients from all walks of life, and has dispensed accurate information and insights to those in need. She uses a holistic approach that allowed her to deal with her own serious illness and avoid an organ transplant! In life, she's conquered pill addiction, divorce, a serious illness and has the life experience to help others overcome their own obstacles too. For over 10 years, she led an education group for psychiatric patients and has an acquired wealth of knowledge in general health and wellness. There's no better door to knock on than Esther's. This gifted intuitive has walked in your shoes and has come out the other side healthy, happy and fulfilled. You can find Esther at PsychicAccess.com.