Spiritual Healing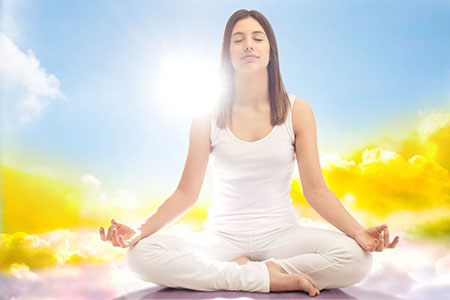 Healing from a serious or chronic illness may happen under different circumstances, and it some cases it can appear fully spontaneous. Behind every healing option there is a complex process which we never fully understand.
Our mindset is however an important player in how things unfold. But it is more than just having a positive attitude—it has many facets. And since the term 'mind' is a more modern concept, I prefer to refer to 'spirit,' which encompasses the mind in all its complex depth, along with emotions and sensations.
Spiritual healing can be defined in many ways, through many traditions. It seems to me useful to talk about the effect on the person, and understand it from that point of view. An experience of any kind may be a spiritual healing process, whenever a breakthrough takes place, or a release of inner pain occurs to make room for acceptance.
This might not be a painless process, otherwise it would happen much more easily, but it is a necessary step, because it allows us to abandon a repeating loop focused on pain. As an example, I can think of someone in a dysfunctional marriage, into which much work has been invested, including some counseling or therapy, but the only thing still keeping it together is the desire to 'not fail.'
The portal of healing and creativity always takes us into the realm of the spirit ~ Angeles Arrien
As with many other similar instances, in which denial seems the tool at hand, liberation comes from acceptance. Truth has the power of liberating us, because it is the essential base for a change. No issue can be solved if we deny it exists, while knowing deep down that it is there.
We tend to become bogged down with words and labels, and they can confuse us, especially if we intend them to. But any lie that we choose to tell ourselves will not hold for long without creating anxiety and pain. These lies are meant to contain, to hold back the flood which is behind recognizing what is right in front of us, and which could drown us. No, we say, it is just not true.
We may ignore the problem and remain in denial, but a part of us knows…. and the pain is already there. A crisis is when the light suddenly shines brightly over our problem. In the past there was only humming darkness that drained our energy, until we prefer to 'see the light.' This is why we must always be careful and caring with ourselves, and constantly aim to be more self-aware. In order to seek truth in our lives, and liberation for our spirit, we must be able to point at what is really present in us.
Now, the person in a difficult situation might not know what to do next, what would bring peace to all involved, but they can always start by finding in a silent moment, in a quiet room or while walking in nature, what is their immediate feeling about what´s happening. Those feelings that grow from a certain understanding of the situation are then to be listened to and translated into words.
Those words are going to be honest. If we say them out loud, they should resonate within our heart, and then we are no longer walking in dark water. The loop is finally broken, and options can manifest as new ideas, and a new path can be taken.
To recognize one's own insanity is, of course, the arising of sanity, the beginning of healing and transcendence ~ Eckhart Tolle
It is true that evolving from this situation might require effort, or we might not find great immediate solutions for our challenge. It will be clear though that besides gaining time, which we would have wasted in the darkness of our own lies, we have now exercised a strength which will leave a precedent in us, and like with any muscle, with repetition becomes easier.
It is a common practice for some Christians to do prostrations in front of the cross at church or in their homes. The meaning of it is reverence to God, but it also means to die to one´s own errors and to resurrect in Christ, putting an end to our mistakes in order to live again, in order to have a lighter heart.
This 'breaking of the loop' seems not so much 'spiritual' in the sense many people are used to the concept of spirituality. Maybe not, but it is! Once we are at this point, once we have seen what is really in front of us and in our heart, then we can ask for it to be replaced with something that actually makes more sense in our lives. Then might be the time for prayer or meditation. And it will be fruitful, because you and your situation now know each other better, and God, or the Universe, or the Tao, may now know where you are trying to go with the rest of your life.

About The Author: Paul

Paul is literally living his dream, counseling others from a bustling neighborhood in Buenos Aires, in the very place he dreamt of living as a boy. Born with a Clairvoyance that he desired to explore further, he developed his gifts as an initiate of a prominent esoteric school, studying under the tutelage of a Master who helped him to tap into the Divine Presence through Tarot and the Runes. Paul studied the Qabalah and Ceremonial Magic and founded a research group with some friends, which focused on applying spiritual principles to everyday life. For over twenty years, he has shared his talents and knowledge with others, becoming a sought after teacher as well as a highly valued Intuitive counselor. If you would like the deeper meanings of your situation revealed to you and are willing to journey with him down a path that will give you clear answers and fulfillment in your life, you can find Paul at PsychicAccess.com.