How To Stay Focused On Your Goals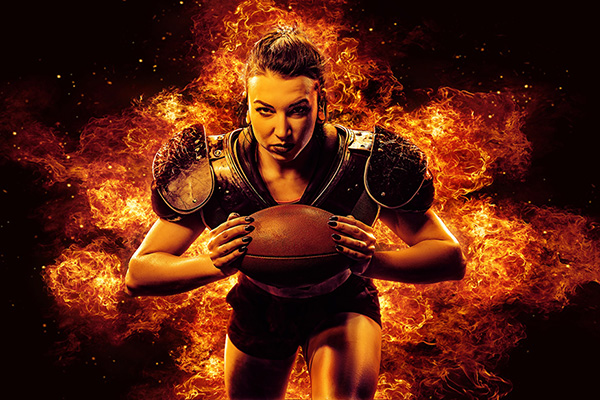 Staying focused on our personal goals can be challenging in today's fast-paced world. With constant demands on our time and energy, including many distractions and obstacles, it is easy to lose sight of our dreams and become overwhelmed. Commitments to employers, family, friends, and community sometimes leave us little time to reflect on how changing our lives can serve our highest good. The answer to this is to cultivate the right mindset and lifestyle strategies.
To begin with it is possible to remain focused and achieve success by developing a positive mindset. Positive thoughts and self-empowering beliefs build our mental resilience and help us overcome challenges more easily. It's also beneficial to cultivate a growth mindset that enables us to view challenges as opportunities for growth and learning, rather than setbacks.
Another critical aspect of remaining focused on our personal goals is having a clear vision of what we want to achieve. Taking the time to set goals that are specific, achievable and measurable creates a clear roadmap for success and staying on track. It's also essential to break larger goals into smaller, more manageable tasks, which can help us stay motivated and focused.
Most of all it is vital to prioritize both spiritual and personal self-care. Just taking a few minutes daily to realign and renew our energy can reduce stress, improve health and vitality, and enhance our ability to think creatively. Taking care of our physical, emotional, and spiritual needs can help us stay grounded and focused, even in the face of personal challenges. Make some time for regular exercise, prayer, meditation, journaling, outdoor recreation, or whatever endeavor is a source of joy and renewal for you.
Work on moving away from having only a vision and dream and focus more on the practical steps to get there ~ Edmund Ronen
Finally, it's essential to surround ourselves with a supportive community. Whether it's family, friends, or a mentor, having people who support and encourage us can be a powerful motivator. Likewise, if you feel that people in your inner circle don't support your vision, continue to build connections with others who support your dreams outside your immediate network. It's also essential to seek opportunities for growth and connection, whether through workshops or joining a community group.
In conclusion, staying spiritually and mentally focused on achieving personal goals is essential for success, particularly when facing unique challenges. By developing a positive mindset, setting clear goals, prioritizing self-care, and surrounding ourselves with a supportive community, we can build the resilience and focus needed to overcome obstacles and achieve our dreams.

About The Author: Shawna

Shawna lives in the American Southwest and is a third generation Spiritualist and Clairvoyant. She recognized her own gifts at a young age, fully embracing her calling as a Clairvoyant, Medium, Spiritual Astrologer, Tarot Reader, Aura Reader, Water Reader, and Healer, training under the tutelage of some truly gifted mentors. Shawna utilizes her natural psychic gifts to help individuals navigate through personal challenges and discover the higher manifestations of their life paths. She's provided positive, spiritually responsible, and ethical readings in-person, over the phone, and online, and has read for clients in Los Angeles--at psychic fairs--and at the Crystal Gaze Spiritual Center, in Lakeland, FL. She is also a trained practitioner in Clinical Herbalism (University of New Mexico), Ayurveda Medicine (San Diego College of Ayurveda), and Reiki. Shawna has channeled messages for political leaders, celebrities, and has accurately predicted the outcome of national campaigns, as well as a big career opportunity for a talented actor that resulted in a Tony Award! If you'd like an enlightening and empowering, full-spectrum of guidance, you can find Shawna at PsychicAccess.com.