How To Face Your Fears In Challenging Times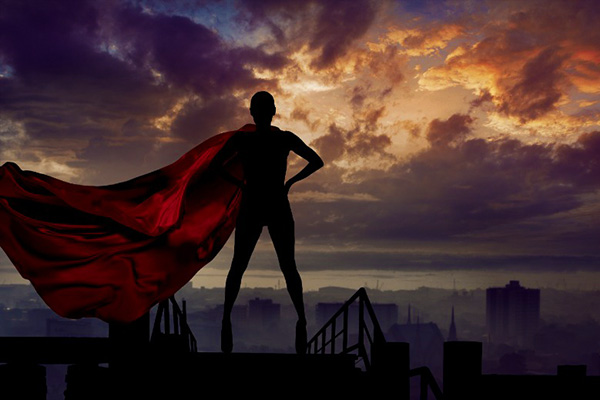 Recently, I had to take my elderly brother to the hospital twice due to a recurring health problem. Truth be told, I intensly feared for his safety and well-being.
In fact, I feared it so much that I almost did not want him to seek medical advice, for fear we may be told something we did not want to know. Yes, as a spiritually aware person I have heard it all before. We must embrace our fears. Life begins outside our comfort zone. Courage is not the absence of fear, but the triumph over it.
Yes, I know, but it is still difficult and traumatic. It's hard!
However, despite my fear, my brother's safety and future well-being motivated me to take prompt action and see to it that he received medical help sooner, rather than later.
Fear can indeed be a motivating factor sometimes, but often it can also be immobilizing and prevent us from taking action when necessary.  In fact, I feel that more often than not fear tends to be an enemy, rather than a friend. The problem is, by overly focusing on our fears, we not only feel worse but, in extreme circumstances, we eventually begin to attract even more of what we fear and do not want. We must turn this downward energy spiral around by focusing on the desired outcome or end result, and not the fear itself.
So,  how can we effectively deal with such paralyzing fear and not allow it to spiral out of control and needlessly affect our lives in a negative way. I asked Spirit for guidance on how to overcome our fears, and these are the insights I received:
You gain strength, courage and confidence by every experience in which you really stop to look fear in the face. You are able to say to yourself, 'I have lived through this horror. I can take the next thing that comes along.' You must do the thing you think you cannot do ~ Eleanor Roosevelt
Reframe The Fear
For many years, I severely distrusted the medical establishment, after witnessing my sister's terrible motorbike accident in 1978 and how her injuries were mismanaged in hospital. I was just 18 years old at the time. Thankfully, she lived for another 32 years after that event, but for many years this horrible experience caused me to have irrational fears regarding mainstream medicine.
However, irrational fears do not need to result from such life-shattering events. For example, let's say you are afraid of losing your job or relationship.  Having established just what your fear is, take a long, hard look at the circumstances and ask yourself if your worries and negative thoughts are truly valid.
True, the economy may not be at its best right now, but at least you still have a job to go to every day, and the work is still coming in – right? Sure, you and your partner may have ups and downs, but you may have been together for a long time, which suggests strength in your relationship. Where there is a will, there is a way.
It is essential when facing one's fears, teaches spirit, to look for any validity for them in the first place. Most of the time, you should find there is not. Instead, we need to reframe the fear and look at whatever information it gives us, whether good or bad. Having done so, we need to look at any value this information provides us.
Self-Compassion
Stop the constant self-judgement. Don't be so hard on yourself. So often I have judged myself unnecessarily where my fears are concerned, and usually due to childhood conditioning. It serves no purpose. Judging ourselves needlessly for being afraid of something is simply not the best way to tackle it. Acknowledging and understanding our fear through self-compassion is much for empowering.
Belly Breathe
Take a deep breath, into your belly! Doing so activates the parasympathetic nervous system, which is responsible for, amongst other things, relaxing our bodies after periods of danger or stress.  It is crucial, however, that you do not rush your breath and ensure you breathe from the belly and not your chest.  Continue with this effective way of breathing until you feel calmer and can think more clearly.
Fear keeps us focused on the past or worried about the future. If we can acknowledge our fear, we can realize that right now we are okay. Right now, today, we are still alive, and our bodies are working marvelously. Our eyes can still see the beautiful sky. Our ears can still hear the voices of our loved ones ~ Thich Nhat Hanh
Positive Affirmations
Our inner dialogue needs to be realistically optimistic, whatever our fears may be.  I tend to tell myself that I have been through tougher times than this and will come through the challenge more resilient and stronger. Checking your self-talk when fear creeps in can make all the difference!
Visualize Outcomes
How often have you wished for your ship to come in, while allowing your fears to dictate that it won't? At its best, this will delay the manifestation process, as fear is a negative energy that slows down the rate at which the desired end result actualizes. And at worst, we may actually attract what we feared all along!
The way around this is to visualize in your mind's eye that your ship has already come in, whatever that 'ship' or desired end result is for you.  See it safely anchored in the harbor, so to speak, because you already have received it and enjoying its presence.
You do not have to figure out how it gets there but simply allow the Universe to orchestrate this on your behalf. By doing so, you would not only be fighting the fear, so to speak, but also manifesting your heart's desires simultaneously!  How good is that?
Have Faith
Most of all ask for spiritual guidance. Pray. Meditate. Seek counsel and protection from God, Source, Spirit, the Divine where your fears are concerned. Ask your angels, guides and loved ones in spirit for support and guidance. You never have to face your fears alone.
As a Christian, my go-to comfort is Psalm 23 in The Bible: "The Lord is my shepherd, I lack nothing. He lays me down in green pastures, he leads me beside quiet waters, he refreshes my soul. He guides me along the right paths for his name's sake. Even though I walk through the darkest valley, I will fear no evil, for you are with me, your rod and your staff, they comfort me."
This reassuring psalm reminds me that whatever Imay face at any given time in my life, be that good or bad, in sickness or in health, all I need to do is put my trust in God, Source, Spirit, the Divine to care of me, just like a shepherd tends to his flock of sheep.

About The Author: Lucinda

Lucinda is a highly trained Intuitive and Empath, living in a beautiful village in North Yorkshire, England. She possesses the rare gift of understanding a client's personal pain and has been through many challenges, herself, which has only made her stronger! It is both her calling and her happiness to help those in need. And whenever she needs a little help herself, her Guides are always there to assist in her development and provide clear interpretations for her clients. Prediction has always been a great tool she could count on to accurately foretell events, but Lucinda also draws on her expertise with Dream Interpretation, Numerology, Angel Cards, Law of Attraction and Life Coaching to provide full and detailed solutions to any problem. A member of AMORC and Beyond Freedom Evolution, she provides inspiration, education and personal support for spiritual development. If you'd like answers or want to attract your desires, you can find Lucinda at PsychicAccess.com.