Make The Most Of Your First Psychic Reading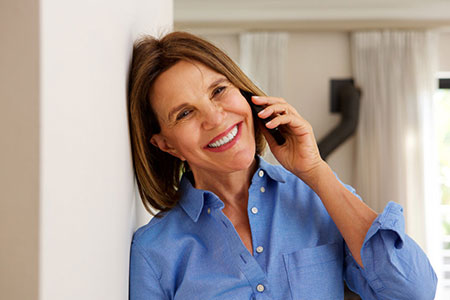 First-time clients calling me at Psychic Access do not always know what they should ask or how to prepare for a call, especially if it their first time getting a psychic reading. After many years of helping people all over the world, I can offer the following tips and guidelines to make the most of your first reading.
Choose The Best Psychic
Psychics are not all the same and they have different abilities, skills and styles of reading. Psychics tend to also specialize in different types of readings. So, it is important to not just choose someone for your first reading based on the photo, name or other superficial information.
Take some time to study the profiles, watch the introductory videos, and read their testimonials. It is not so much about finding the 'best' psychic on the site, because on a reputable site like PsychicAccess.com everybody is good at what they do. Instead, your aim should rather be to find the best psychic for you.
First get some clarity about exactly what you want to focus on. Do you need a reading regarding your departed love ones, love and relationships, career or business, your pets, and so on. Look for someone who seems to best match your needs and personality.
Be Prepared, But Flexible
If you are calling in for the first time, you might want to have a list of questions ready to ensure you get the best value for your time. It is best not to have too many questions for a reading. For short readings, especially on serious or important matters, it is usually best to focus on just one, maybe to questions. You can always call the psychic back later, if there are more things you need to talk about.
If you do not have a list of questions available, most experienced psychics will usually assist you in clarifying what your focus should be. Your guides, angels and ancestors will usually set the general tone and direction anyway. But it is still important to ask for their help, as the spirit realm cannot assist or intervene with our free will without our consent. Their guidance and support can only be offered once we request it.
There is guidance for each of us, and by lowly listening we shall hear the right word ~ Ralph Waldo Emerson
Is also important to know that spirit will not always go in the direction you had in mind. Sometimes there is a more pressing issue or important aspect of your like that needs to be addressed. For example, your goal might have been to talk about your new love interest or secret lover, while spirit might decide it best to focus on the current conflict in your marriage. If spirit steers the reading in a different direction than you initially anticipated, or offers you guidance and information that you did not expect, then pay attention. It could spare you much trouble, disappointment and heartache in the future.
Reputable psychics will always honestly relay the information that spirit says is important for us to know at the time. Sometimes it is not that the caller wants to hear. Sometimes it even upsets them, but spirit's messages are always for a good reason and should be acknowledged.
Let Go And Let Spirit
Psychics also do not control the messages and information received. We are just the messenger and can only relay to you whatever it is we are receiving. We are not all-knowing and never 100% accurate in everything. For example, if there is something spirit does not wish you to know for some reason, spirit will not reveal it to the psychic until it wants you to know it.
The most common reason for this is that by knowing the wrong things and the wrong time can alter certain life events or interfere with your free will in ways that are not for your highest good. If there is one thing I have learned as a professional psychic is that sometimes we need to step back, let go and let spirit. Spirit always knows best in the end.
I am open to the guidance of synchronicity, and do not let expectations hinder my path ~ Dalai Lama
Keep Notes During The Reading
At times the messages and guidance you receive may not make immediate sense to you, but never disregard or ignore anything you receive in a reading. Instead, keep notes or record the session and review it again at a later date. You will find that the things you did not understand or considered irrelevant at the time typically makes a lot of sense later on.
This is especially true when you ask questions about the future. Just because a prediction does not logically make sense to you today, does not mean it will not be accurate or important in the future. This is the simply the reality we must be willing to accept when we choose to look into the future. Since our future has not happened yet, everything that is revealed about our future will not always make a lot of sense, until it actually happens. It is impossible to always fully understand things before they happen.
Over the years, I have had many clients call me back to confirm that the information and predictions they were given at the time was correct and accurate after all. And some of them did not believe any of it at the time.

About The Author: Venus

Venus lives in Arizona and has helped clients with her arsenal of psychic gifts for over twenty years. She was blessed with Clairvoyance, Clairaudience, Clairsentience and Empathic gifts, and she is also a certified Life Coach and a Reiki practitioner. Departed loved ones will often enter a reading, either invited or they simply show up to pass along their messages. Messages also flow in from her direct communication to Spirit and Angels, providing the client with the answers they need to get them moving forward toward happiness, rewards, and success in their lives. In addition to being a psychic, life coach, and reiki practitioner, over the last ten years, she has also been a teacher and has led seminars to help others embrace their higher knowledge. If you'd like a compassionate psychic who can tune-in immediately and channel without tools, you'll want a reading with Venus at: PsychicAccess.com.


This site uses Akismet to reduce spam. Learn how your comment data is processed.