Streaming With Your Angels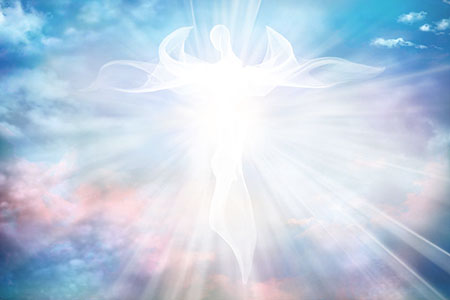 At the  moment, our world is still seeking answers and solutions to what appears to be a never-ending stream of challenges and concerns. And some days it appears as if we are moving backwards, instead of forward! Our concerns for our homes, livelihood and loved ones are more prevalent than ever right now. We are also bearing witness to incredible acts of giving, compassion, courage, and sacrifice, that remind us who we can be – even during the most stressful of times.
Many of us are also streaming more every day. We are being inundated with massive amounts of information, that we must sort through and decide what to believe and trust, what we should or should not do, and most importantly, how we are going to be present in our rapidly changing world.
The most important consideration for all of us right now should be: what are we going to show our loved ones, colleagues, friends, about who we are choosing to be here and now, today? The beginning of each day in this challenging new world is a powerful opportunity for change and transformation.
The angels remind us that there is a difference between awareness and fear. Fear causes reaction, awareness creates discernment and wisdom. During stressful times, fear is easily triggered. Tempers flare, and arguments are sparked that are not always very easily resolved.
You find peace not by rearranging the circumstances of your life, but by realizing who you are at the deepest level ~ Eckhart Tolle
What we are choosing to focus on is more important than ever now. Be informed, be wise and be in alignment with who you were born to be. Since before you were born, your angels knew what your heart was made of, what your potential was regardless of life's circumstance. They knew the challenges would com, and that you possessed exactly what you needed for this life, including these difficult days. Stream that through your consciousness instead of bombarding yourself with self-doubt or lashing out at others.
Be brave and show your heart, share it with others. People are naturally drawn towards what represents love and hope. We are wired to cheer for good to conquer! Now is the time to pull that part of our hearts forward, past the fear, anger and chaos, and show our true spiritual nature to the world daily.
While you are seeking out the latest news, and following social media, remember to put the same amount of energy into seeking and sharing the many wonderful actions of others. Have that with your morning coffee! That is the really important news; that is the focus that can allow answers to surface, solutions to be found and new beginnings launched.
Breathing in, I calm body and mind. Breathing out, I smile. Dwelling in the present moment I know this is the only moment ~ Thich Nhat Hanh
Spend a few minutes at the beginning and end of every day to stream with the angels. Pray, meditate, journal, chant, dance, listen to music that calms your spirit, or simply be still and focus on the love your angels have for you. Connect with hope, love, and peace, and hit the refresh button of your spirit. You will know it is working when you feel yourself exhale. Or smile or laugh.
Wherever the emotions of love, laughter, joy, and hope are present, so are the angels. Focusing on that allows you to discern them in your life. Then you will be on the proper channel, feeding and strengthening your heart and spirit. Make that a priority for your days ahead. It is enough for now, it is a beginning.

About The Author: Angelic Heights

Empathic, intuitive, psychic from a very young age, Angelic Heights (Gail) learned well the importance of using her gifts for the highest good. Marriage and a career in the paralegal field occupied her until her early 30's. Accurate, compassionate and direct, her focus now is entirely on enlightening, uplifting, inspiring and guiding those who seek her counsel. Gail believes that it is as critical to understand the energy of the people we choose to be involved with. Regardless of the nature of the issue, whether it be romance, career, business, or family, the essential needs of every client always come through clearly in her readings. She is able to hone in very quickly on major concerns and deliver accurate messages and solutions to problems. Get a reading right now with her at PsychicAccess.com


This site uses Akismet to reduce spam. Learn how your comment data is processed.