Choose Kindness – A Message From My Guides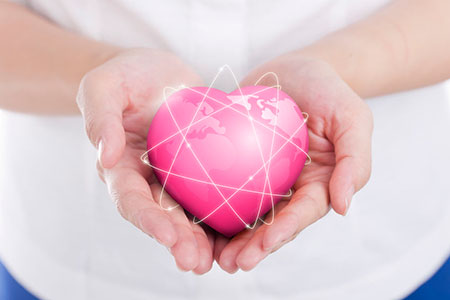 In these times of uncertainty, worry and fear, we urge you to step back and let kindness prevail. It is more important than ever to take a breath before reacting to what might normally seem to be an insensitive comment, or blatant oversight.
Even people who are usually even-tempered and relaxed can currently be on edge after months of sheltering in place, and it is impossible to understand what every individual may be going through right now, or how difficult their circumstances might be day-to-day. This does not condone their negative behavior, but it does give you an opportunity to rise above the fray, before responding in kind.
Keep in mind that, although everyone is currently in the same boat, each situation is entirely different. One person might have very limited finances, and truly worry about putting food on the table. Another might be a single parent, with children to home school, in spite of having to leave their home every day to also work as a first responder or an essential service worker. No two sets of circumstances are alike, and to each individual their personal challenges will be of paramount importance.
Listen before reacting. Pause. Try to empathize with the other person's point-of-view, instead of the way it is being presented. Try to see past a short-tempered response, or erratic explanation. A smile and a patient ear will often diffuse a tense situation.
The good news is that the circumstances in your world are gradually improving, and there are many positive occurrences on the horizon. The Sun continues to rise every day, while thousands of scientists and medical experts are working around the world to bring about vaccines and treatments to fight this latest suffering. Millions more have ramped up their service in offering medical, emotional and financial support to those in need. Each day, there is another glimmer of hope in many different parts of the world.
Kindness begins with the understanding that we all struggle ~ Charles Glassman
In spite of the turmoil that has spread throughout your nations and communities, now is a good time to rethink some of the people and things previously taken for granted. Give some thought as to where you want to spend your time and energy going forward, and with whom and what. Put things in proper perspective. Realign your thinking around what is really important in your life, and what can be released. Let go of old grudges and resentments. Mend fences and tear down barriers. Bring love and light with you everywhere you go.
Self-care is more than a buzzword. It is important to make the time for quiet solitude or meditation and exercise, even if you can afford only a few minutes per day. You won't be able to sustain a high level of support for others if you do not continue to nourish your own mind and body. Above all, know that you are stronger than you think.
When you make a little time for yourself, take a moment to appreciate all that you have in your life. Be grateful for the many lives you've touched, your family and friends, your accomplishments and the many lessons you have learned throughout your life thus far.
Wherever there is a human being, there is an opportunity for a kindness ~ Lucius Annaeus Seneca
Work through this unsettled moment in history one day at a time. Do what you can to keep yourself focused and to help others whenever possible.
Although sometimes it can be very difficult, it is important to remember that you always have a choice to exhibit kindness, regardless of the stressors and circumstances. In doing so, you might change the course of someone's day and you will certainly improve your own.

About The Author: Monica

"What you think about, you bring about; what you believe, you become." This is Monica's philosophy, derived from her twenty-five years of experience as a Clairvoyant, Light Worker and Medium, living in Ontario, Canada. Monica has been a guest speaker at various Spiritualist churches, conveying Spirit greetings and messages from loved ones during Sunday services, All Mediums Nights, Healing Services, Meditation Services and special fundraising events. She's been an advisor to several international business leaders and connects with all of her clients on a level of love light and empathy. She delivers messages containing ideal outcomes and positive solutions with the help of her guides. If you'd like Monica to help shape your destiny, you can find her at PsychicAccess.com.