Searching For Beauty Under A Knife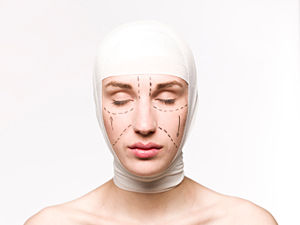 I am often amazed by the amounts of money people spend on their appearance. Many people want so desperately to be beautiful. Some even go as far as cosmetic surgery, in order to be what they would deem attractive. I'm sorry, but nobody will ever be able to convince me to have surgery unless my life truly depended on it.
If only more people would realize that true beauty does not depend solely in your appearance. From what I have seen some of these so-called 'beautiful' people certainly are not very kind to the elderly or to children, neither are they gentle with animals. I'm not saying that taking care of yourself is a bad thing. But what is truly taking care of ourselves? In my life it means taking vitamins, getting adequate rest, meditating or praying, eating healthy and doing some exercise.
Beauty is not in the face; beauty is a light in the heart ~ Kahlil Gibran
But in today's society we have taken it to an all new level. Cosmetic surgery? Who'd have thought of that some 100 years ago? I really feel we need to count our blessings more often.
I am convinced that if someone, who has been considering getting facial surgery, had to discover that they actually have a life threatening illness, such as cancer or some other horrible ailment requiring them to go under the knife, their plastic surgery ambitions would be out the window immediately. They may even think how silly they have been and how they have lacked insight.
It is amazing how complete is the delusion that beauty is goodness ~ Leo Tolstoy
It's so sad to me that people feel that they have to look a certain way to get ahead in society; to be accepted or to be loved. If someone doesn't love you for who you are, then they do not deserve you. And if you don't love yourself because of your looks, no amount of surgery will change that. It will still be the same you on the inside. If your appearance secures you a romantic partner or a promotion at work, then it is ill-gotten and will probably not bring lasting happiness.
I wish that we lived in a society that treated people based on how they treated one another and not on how they look. It's just so classical, not quantum. It's so materialistic and selfish and egotistical and superficial.
Cosmetic surgery is terrifying. It never looks good. Those women look weird. They look in the mirror and think they look great, but they don't see what we see. I think it's hideous. They scare small children ~ Jerry Hall
I pray for everyone who may need healing, so that they can learn to unconditionally love themselves and the beautiful face that God gave them. If people don't treat you well based on your looks, they are not worth your time period. Forget the cosmetic surgery and use the money to go on a vacation with like-minded people!
About The Author: Moon Goddess

Moon Goddess is a third generation empathic healer and seer. She started to give healing readings to people more than 20 years ago. She has always been interested and studied all things metaphysical from a young age. Being hypersensitive she can feel and see things before they happen. Utilizing the Tarot, and with the help of her Guides, she is a source of support for many people all over the world. After he passed over, her grandfather kept his promise and came back to say goodbye and gave her the most amazing experience. Moon knows there truly is a Heaven, and it is wonderful! Sharing her experience has helped many people after they have lost someone, or anyone experiencing some form of grief. Get a reading with Moon Goddess now at PsychicAccess.com.


One Response to Searching For Beauty Under A Knife