Daily Archives:
December 2, 2022
Published
December 2, 2022
|
By
Sheri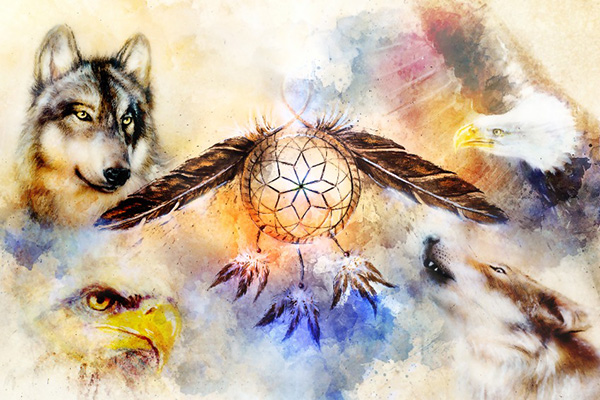 Do you have a specific animal, bird, reptile, or insect that keeps catching your attention? I am not speaking of your dog or cat or pet bird, but of those that you repeatedly cross paths with in nature, or even in your dreams.
Each one of us has at least one totem or spirit animal, and sometimes more, that show up in some way throughout our lifetime. The term totem comes from the Ojibwa word ototeman and was introduced in English in the 18th century to refer to a 'designated guardian spirit animal.'
When our totems show up, the most important thing is to recognize what is currently happening in your life, or what thoughts are going through your mind at the time you see it. You may also notice that whenever you are in turmoil you tend to see this specific creature (or creatures) more than when life is going smoothly.
Each totem is a symbolic representation with a specific message. They warn us of danger, or help us make important life decisions, or comfort us when we are struggling, or just bring a confirmation or a sense of peace.
They bring to us whatever we most need at the time they cross our paths. It is up to you to just trust the energy you are in when you come across one of these beautiful creatures.
Three totems that have been present in my life at specific times are the Eagle, the Owl and the Wolf. Each offered me specific support I needed at that time, and they brought me reassuring messages. At times they have also inspired me with confidence, power and strength when I most needed it. Below are a few examples of what these totems have represented to me. Maybe it will help you identify, understand, and trust your animal totems.
Posted in

Divination, Dreams, Life Design, Shamanism, Spirit Guides, Spirituality
|
Tagged

adversity, angel signs, animal, animal medicine, animals, archetype, bravery, confidence, courage, divine guidance, dream symbols, growth, guidance, inner strength, intuition, life challenges, life design, life drama, life experience, life lessons, life path, life transitions, nature, personal growth, power, power animal, psychic symbols, self-belief, self-empowerment, self-healing, self-help, self-knowledge, self-mastery, shamanism, signs, spirit animal, spirit guidance, spirit guides, spirit signs, spiritual growth, spiritual guidance, spiritual messages, spiritual path, spirituality, support, symbolism, totem, validation
|
Leave a comment