Daily Archives:
August 7, 2022
Published
August 7, 2022
|
By
Lucinda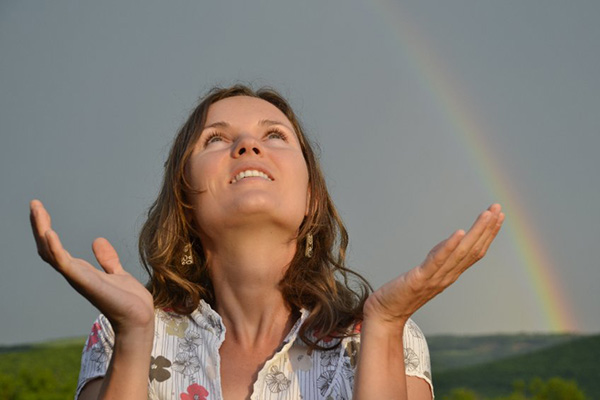 Life has certainly not been easy for me recently. First and foremost, my iPhone, email account, bank account and credit card had all been hacked by some very clever cyber-criminal. Soon after, my brother went into hospital for the second time. I was feeling rather sorry for myself until one day, after visiting my brother in the hospital, I was delayed while driving home. I had to stop at a junction to allow oncoming traffic to pass. A hearse was passing by on the other side of the road.
"God bless the deceased and their loved ones," I softly prayed.
As the funeral procession moved closer, I noticed that the flower wreath beside the coffin had a ribbon with the words: Beloved Daughter.  In a flash, all my own problems seemed to evaporate, as I thought of the bereaved parents of the deceased. Here I was, complaining that I could not access my email account, while other people were grieving the passing of a loved one. Although it was a brief, random experience, it made me take a step back and take an honest look at my life. It caused me to reflect upon the many blessings in my life and, apart from my brother's current health condition, the ongoing well-being of the rest of my family.
The hearse experience was highly synchronistic and definitely a sign from spirit. The Universe no doubt had an uncanny hand in ochestrating this occurence, as it mimicked an similar experience I had almost 20 years ago! Back then, my son had been born three months prematurely and suffered a minor brain hemorrhage as a result. Statistically, the doctors told me, the odds were fortunately in favor of him surviving such a premature birth. Still, the four months that he was in hospital were probably the most harrowing of my life!
Posted in

Abundance, Intuition, Life Design, Lifestyle, Spirituality
|
Tagged

adversity, angel signs, appreciation, attitude, bereavement, blessings, challenges, charity, compassion, conscious living, death, emotional control, emotional responses, family, fulfillment, gratitude, grief, happiness, inner guidance, intuition, journaling, joy, kindness, law of action, life challenges, life design, life drama, life experience, life lessons, life review, loss, mindfulness, mindset, mystical, parenthood, sadness, self-awareness, self-mastery, self-reflection, self-righteousness, selflessness, signals, signs, social life, spirit messages, spirit signs, spiritual contemplation, spiritual growth, spiritual lifestyle, spiritual practice, spirituality, suffering, synchronicity, volunteering, well-being, wellness
|
Leave a comment