Daily Archives:
August 11, 2022
Published
August 11, 2022
|
By
Shani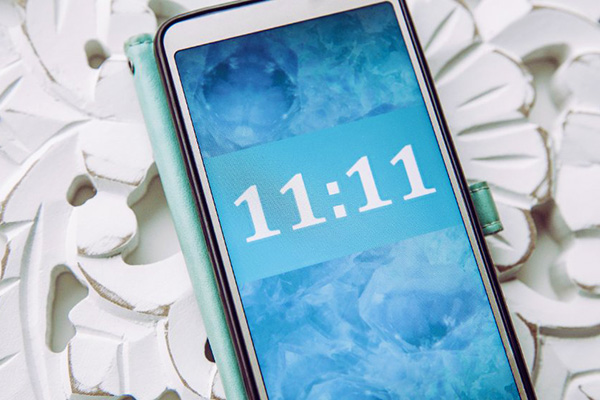 The esoteric symbolism and divine significance of numbers has a long history in metaphysics and spirituality. Christianity, for example, features many numbers of divine significance, such as the Holy Trinity (Father, Son and Holy Spirit) and the number 144,000 representing the number of souls that will be saved with the Second Coming. There are also many numerical references in Buddhism, especially in the Sutras. The number 108, for example, is an important number in Indian mysticism, symbolizing spiritual perfection.
I have been using Numerology as a supplementary tool in my psychic readings since the early 90s. I don't claim to be an expert, but I do incorporate some aspects of Numerology into my readings with great results.
My first introduction to the metaphysical mysteries of the numbers was at a weekend Numerology workshop I attended with a friend. I was instantly fascinated and recall the excitement of sharing readings with the other students at the workshop, and the accuracy and fun we had exploring this method of divination.
Subsequently, I also had many friends and acquaintances asking me to do Numerology readings for them. It was great to get so much positive feedback, particularly from people I didn't personally know very well.
Over the years, working with clients all over the world, I have noticed a steady increase in questions about Angel Numbers showing up as repetitive signs, especially as double-digit or master numbers. Personally, I have been seeing the numbers 1111 almost daily for quite some time now.
Posted in

Abundance, Afterlife, Angels, Divination, Dreams, Energy, Life Design, Metaphysics, Numerology, Paranormal Phenomena, Psychic Phenomena, Spirituality
|
Tagged

abundance, alignment, angel guidance, angel messages, angel signs, angels, bible, buddhism, christianity, divination, divination tools, divine guidance, divine timing, dream symbols, energy flow, esoteric, inner being, inner peace, metaphysics, mysticism, numbers, numerology, occult, psychic readings, psychic symbols, psychic tools, religion, source, spirit encounter, spirit messages, spiritual messages, spiritual resources, spirituality, symbolism, synchronicity
|
Leave a comment